Going to the West, besides enjoying the fresh air, experiencing many fun entertainment activities, you also have the opportunity to enjoy many super attractive Western dishes that everyone must try upon arrival.
1 – (Lẩu cá Thác Lác) Strabismus fish hotpot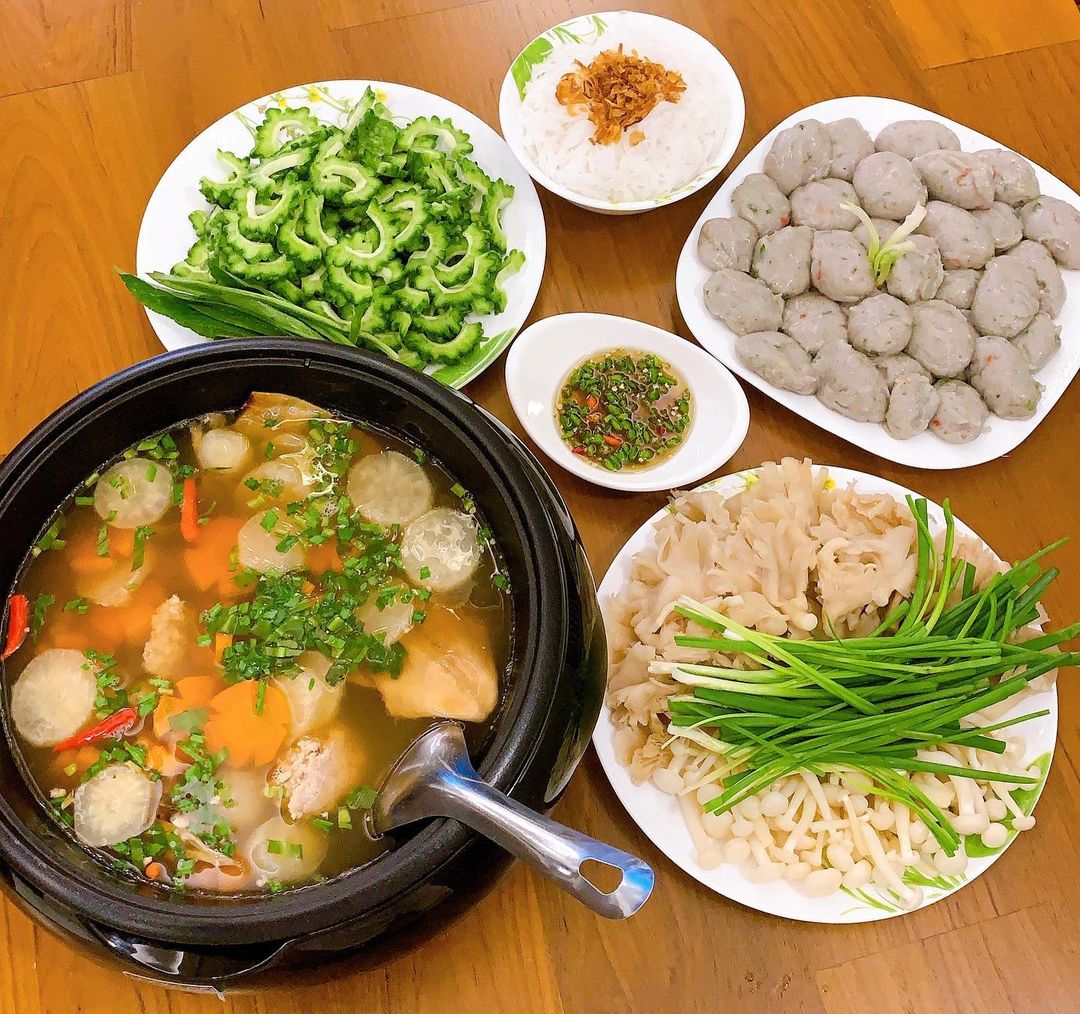 Strabismus fish hotpot is one of the "addictive" Western dishes of many foodies.
In addition to delicious fresh fish ingredients, this dish also becomes more unique with the freshness of bitter melon and the sweet taste of hot pot.
The fragrant and delicate hot pot sauce of the bitter gourd fish with bitter melon makes the dish much more appealing and appealing than other hotpot dishes.
Touching chopsticks to eat just want to eat and eat forever, don't want to stop at any time.
2 – Lẩu mắm Miền Tây (Western fish sauce hotpot)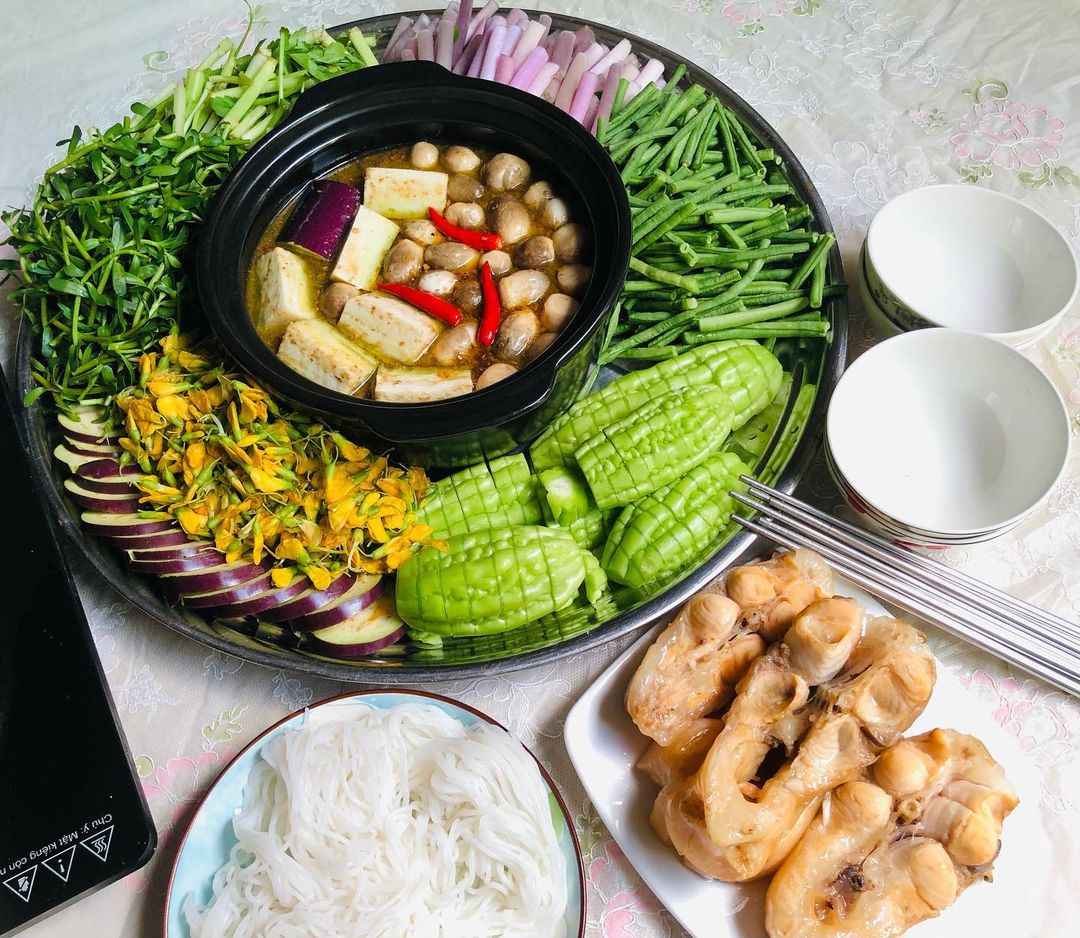 This is a harmonious combination between the delicious smell of fish sauce and hotpot ingredients such as bacon, seafood, dandelion flower, water lily, goby, bitter vegetables and other rich ingredients.
This is a hotpot dish that pleases most diners, including gourmets with high requirements in cuisine.
Fish sauce hotpot is very suitable for cold seasons to gather around the hot pot and sip.
3 – Lẩu Cá Kèo (Pseudapocryptes elongatus hotpot)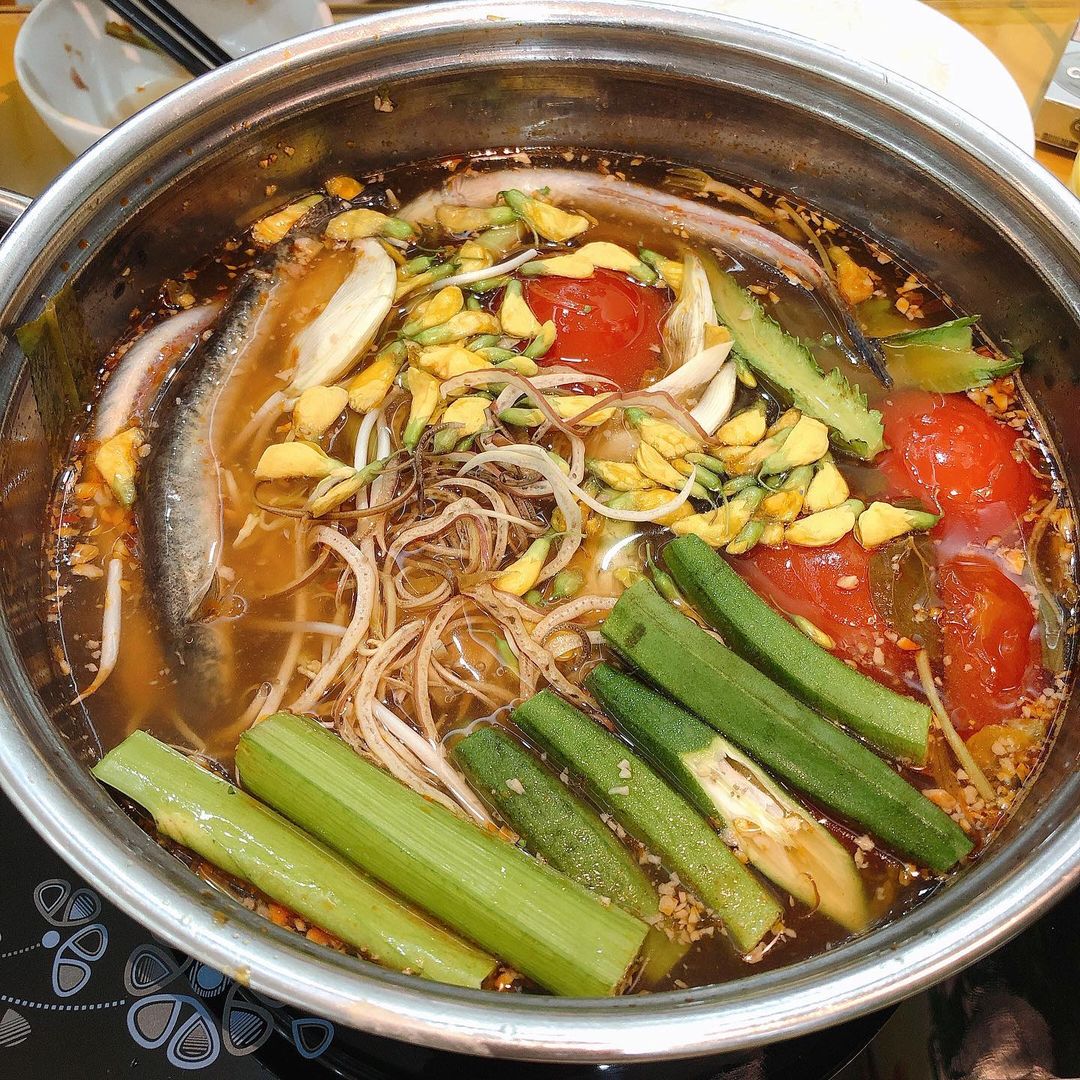 It will be more complete if you come to the West and experience the famous delicious hotpot here.
The greasy, sweet and chewy taste of fish combined with the sour taste of the hotpot and the freshness of the accompanying vegetables will give you a feeling of complete satisfaction about this dish.
This fish hotpot when eaten with vermicelli will create a delicious flavor for this dish.
4 – Cơm Cháy Kho Quẹt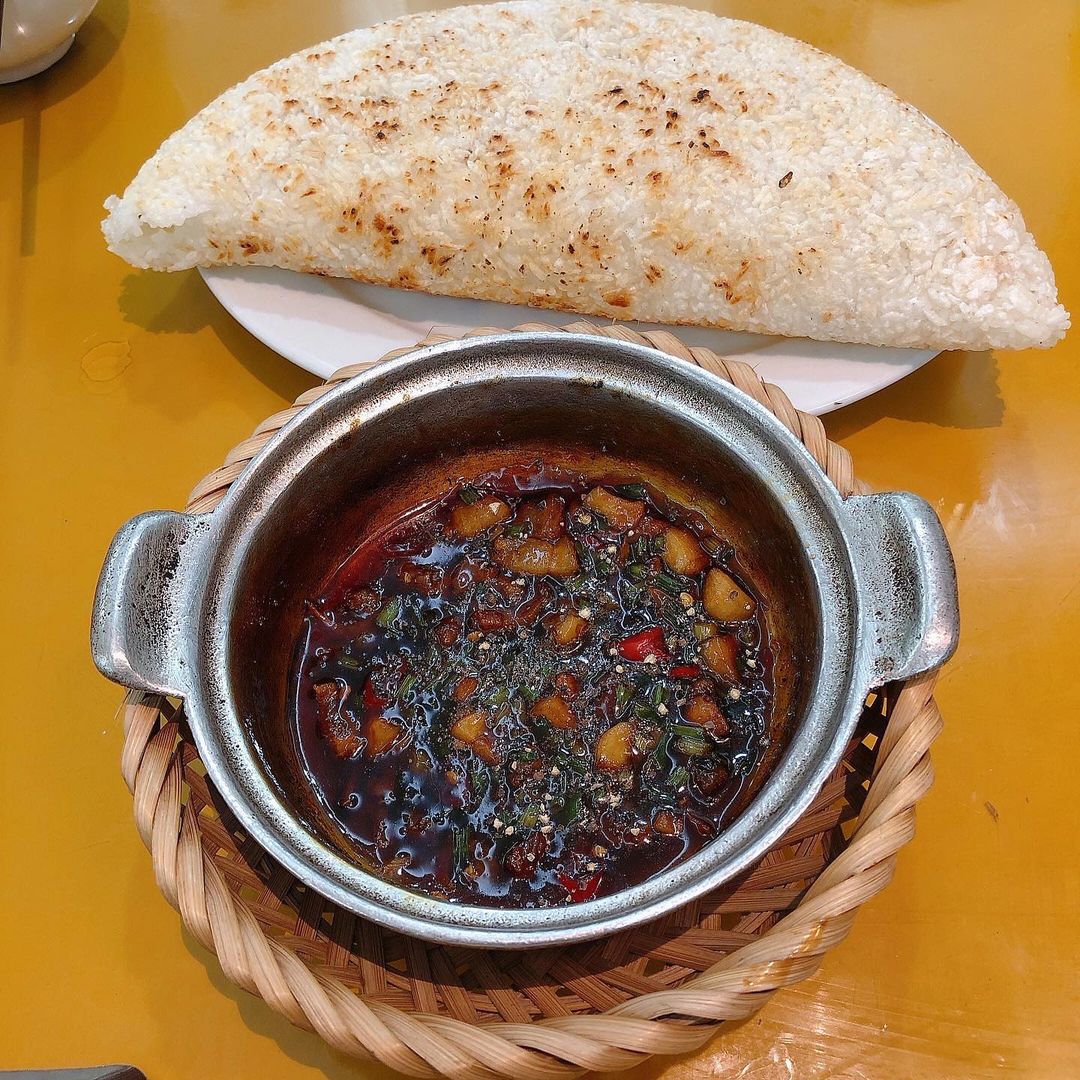 This dish is very simple with crispy golden brown rice, dipped with delicious braised pot.
In addition, the locals also eat it with a plate of delicious boiled vegetables to create the "delicious" taste of this dish.
Although popular, eating in is very mouth-watering and gives diners many different emotions.
5 – Vịt Nấu Chao (Duck cooked with fermented bean curd)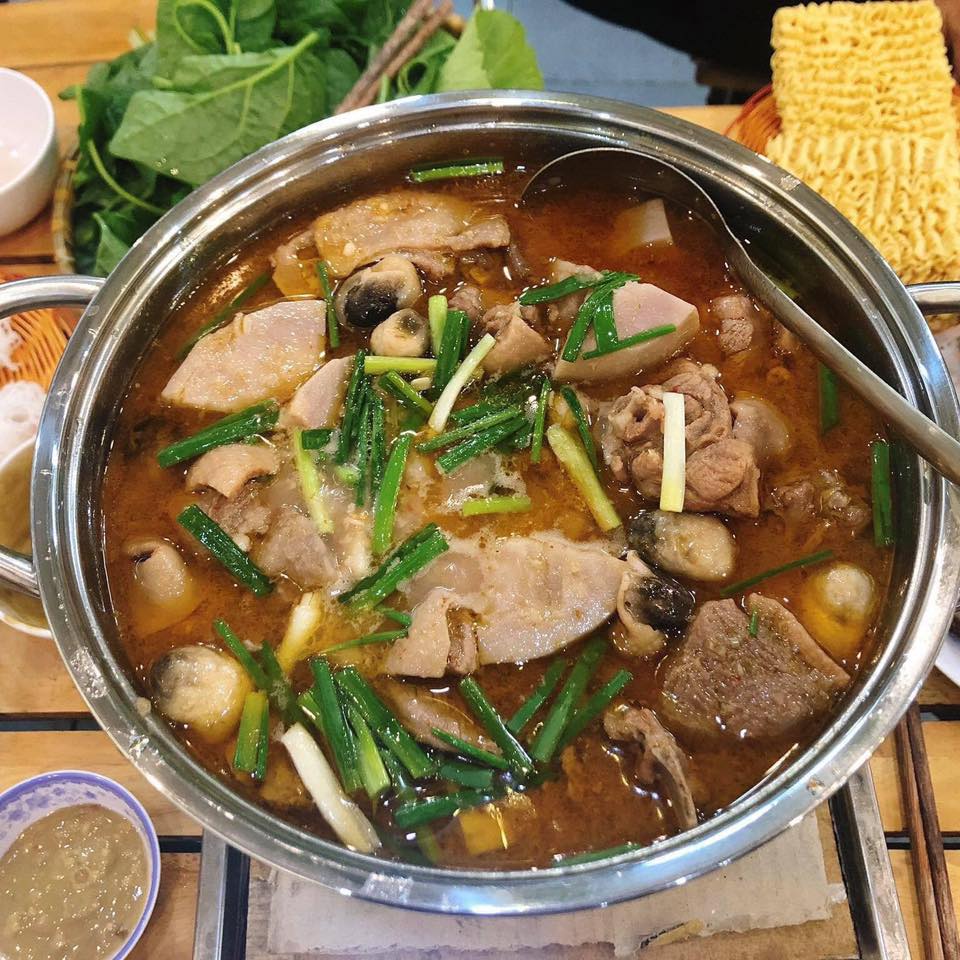 Vịt Nấu Chao is one of the dishes that are said to represent Western cuisine with the main ingredient of this dish being Siamese duck, which undergoes meticulous processing, marinated in the right taste, the dish will be fragrant.
What is Chao?
English name: fermented bean curd
Fermented bean curd, also called fermented tofu, bean cheese, or tofu cheese, comes in both a white variety and a red variety, and it's pretty foreign to the average American home cook. Other names include preserved bean curd or wet bean curd.
Duck cooked with chao often has to choose delicious chao to make up the delicious flavor of the dish, combined with taro will make the dish more fleshy, more fragrant and more delicious.
To eat with this duck, it must be served with vegetables, vegetables will make the dish delicious and eat less boring, can sip slowly.
---
Besides 5 Attractive Western Dishes mentioned above, Vietnam still have many delicious dishes for you to explore and enjoy.
If you find this article useful, share with your friends. You can keep updated by following us on Facebook.
Besides, you can read more at the section/Category: Vietnam Travel Notes