If you are living in Saigon, want to find a peaceful and unspoiled destination located not too far from the city center, traveling to Tri An Lake Dong Nai Province will definitely be a great suggestion for you. .
Here, you will be immersed in the fresh, cool natural space and experience many interesting and entertaining activities such as camping, SUP boating, fishing or cycling, etc.
Where is Tri An lake tourism located? How to move here? The following article will share with you very useful Tri An lake travel experiences, helping you to have a complete and memorable trip.
Brief introduction about Tri An lake tourist area Dong Nai
Tri An Lake is a large freshwater lake belonging to the Tri An hydroelectric dam complex, located about 30 km from the center of Bien Hoa city, Dong Nai province.
With an area of ​​up to 323 km2, Tri An Lake currently holds the record as the largest lake in Vietnam. The lake was officially started construction in 1984 and completed in 1987.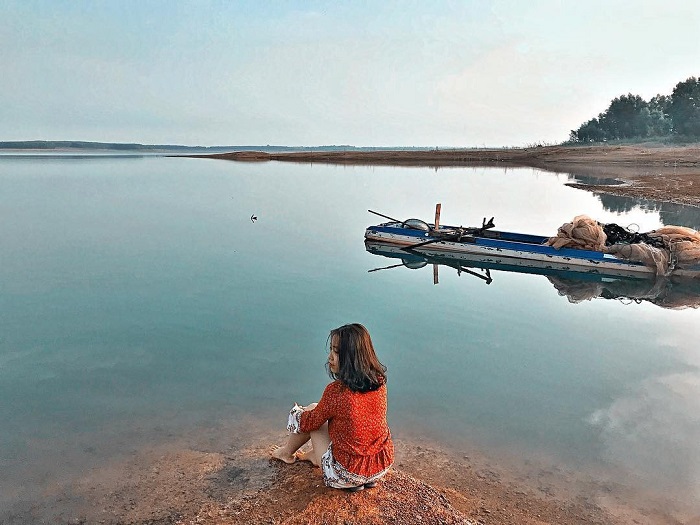 Tri An Lake has a huge capacity of nearly 2.8 billion cubic meters of water, helping to bring a capacity of 400 MW to the hydroelectric power plant. with an annual electricity output of more than 1.7 billion kWh.
Not only playing an important role in hydropower, Tri An lake in recent years has also become an attractive tourist destination of Dong Nai province.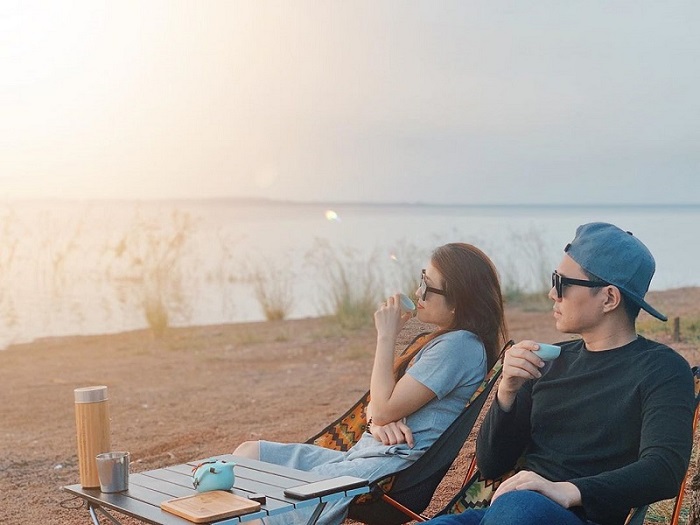 With an extremely large area, the atmosphere here is always cool and airy. Around the lake is an extremely diverse flora and fauna system.
Besides, the lake also owns more than 40 large and small islands, containing countless interesting things for us to explore.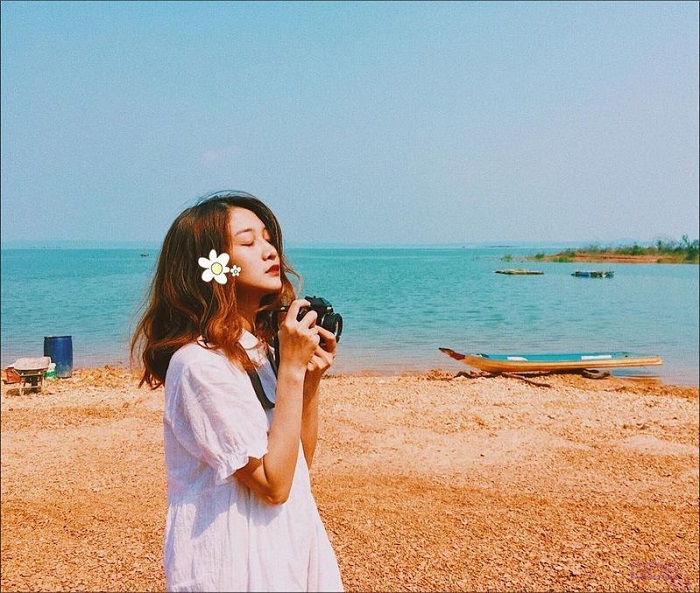 According to Tri An lake travel experience, coming here, you seem to be away from the hustle of the city, immerse yourself in the fresh nature and enjoy the fun and attractive picnic activities.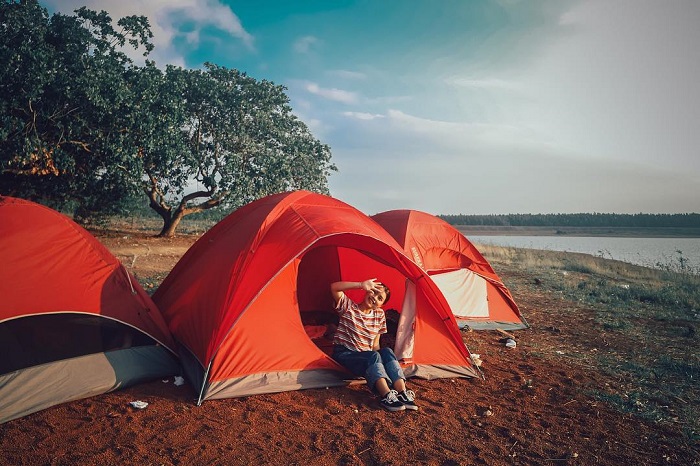 Tri An lake travel experience: When should you go?
Dong Nai has bold characteristics of the southern climate, with hot weather all year round so you can come here in any season you like.
However, according to the travel experience of Tri An lake shared by the travelers, the period from October to June is considered the most ideal time to explore Tri An lake.
At this time, the weather is dry, it is not too hot and rarely rains, so it will be very convenient for visitors to enjoy camping activities.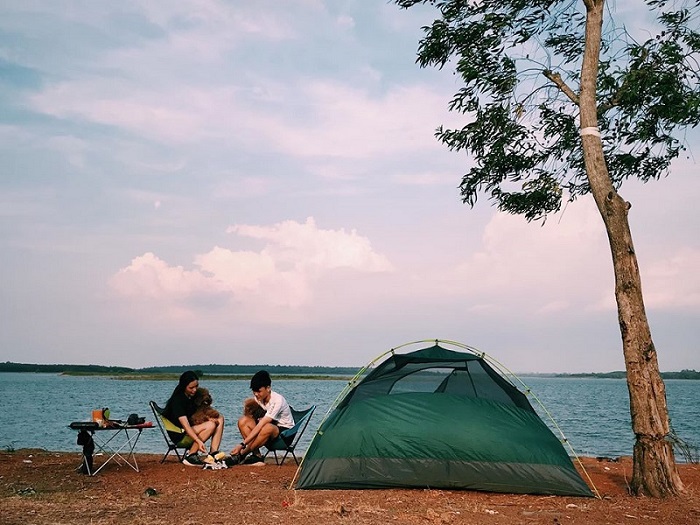 According to Tri An lake travel experience, you can also come here from July to September every year. Although this is the time when it often rains, it is the season when green algae bloom all over the lake, creating a beautiful and impressive natural scene that makes anyone surprised when seeing it.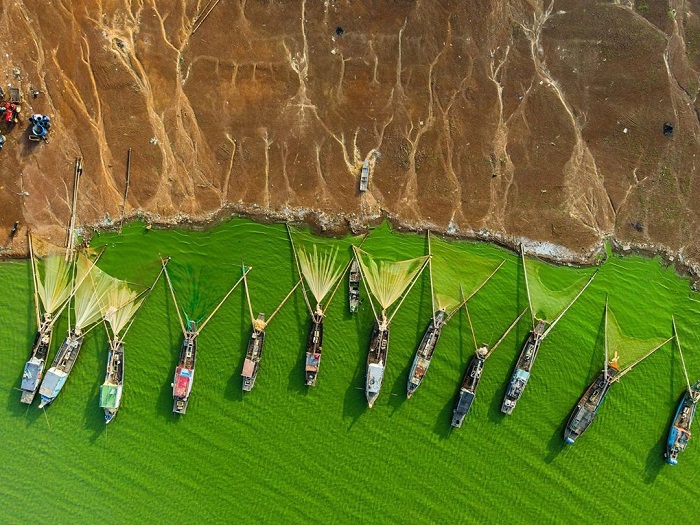 Tri An lake travel experience: how to move
Tri An Lake is located about 30 km from Bien Hoa city and about 70 km from the center of Saigon, the road is also quite convenient.
You can move to Tri An Lake by many different means of transport such as motorbikes, cars or passenger cars.
According to Tri An lake travel experience, to make the discovery more interesting and memorable, you should travel by motorbike. Starting from the center of Saigon city, you follow the route QL1 towards Vung Tau junction.
Here, you turn right and go about 3km to Vo Nguyen Giap street. Continue to go all the way to Vo Nguyen Giap, then turn right, run a bit more and you will come to Tri An junction. Here you turn left onto Hung Vuong Street, continue to run straight through Vinh An town to reach Tri An lake tourist area, Dong Nai.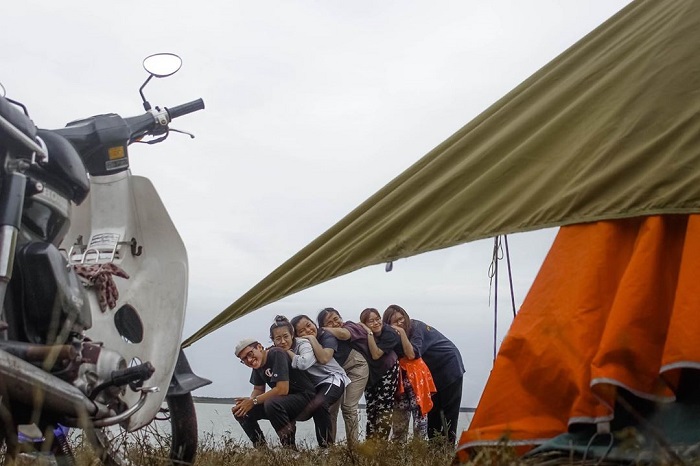 Some of activities you can enjoy at Tri An lake
1) Camping on Chim O island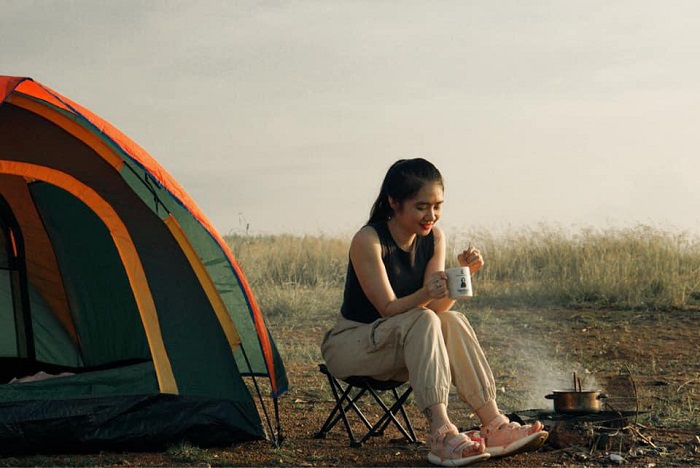 Chim O is the largest island in Tri An Lake, covered by dense green forests, making all visitors overwhelmed by the wild, peaceful but also enchanting beauty.
With flat and large terrain, Chim O Island becomes an extremely ideal place to organize team building activities, connect family and friends. You can bring tents, delicious food to organize interesting picnics on this island.
2) Fishing on Tri An Lake
According to Tri An lake travel experience, the next attractive activity you should not miss is fishing on the lake.
Floating on a small wooden boat, floating on a peaceful and large lake, with a fishing rod in hand, you will be able to fish by yourself.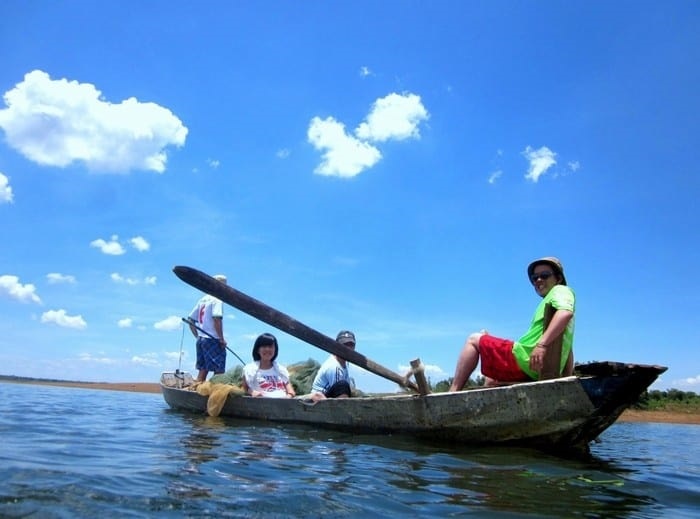 This is also a great opportunity for you to immerse yourself in nature here, fully feel the enchanting beauty of Tri An Lake.
3) SUP boating
SUP boating is also an interesting experience that many young people love in the self-sufficient tour of Tri An Lake.
Being able to control a small boat by yourself, floating on the lake will definitely be an unforgettable experience in your life.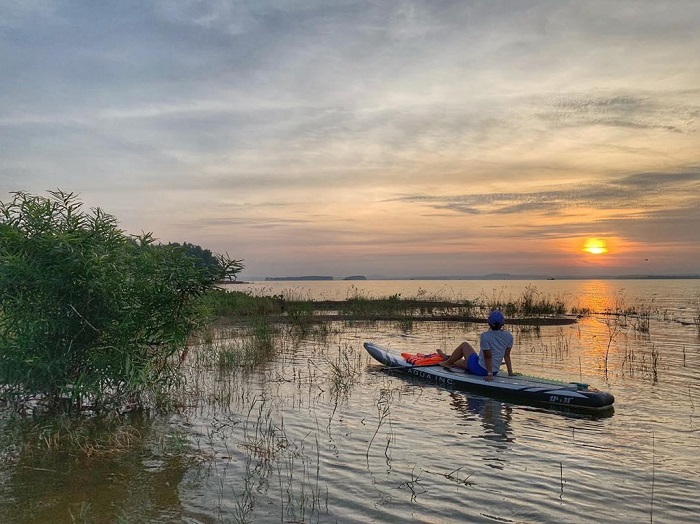 4) Explore Da Ma forest
It would be a great pity if during your trip to Tri An Lake you missed the opportunity to explore Da Ma forest.
This is a large forest, with an area of up to 100 thousand hectares, including 67,000 hectares of forest land and 32,000 hectares of water surface.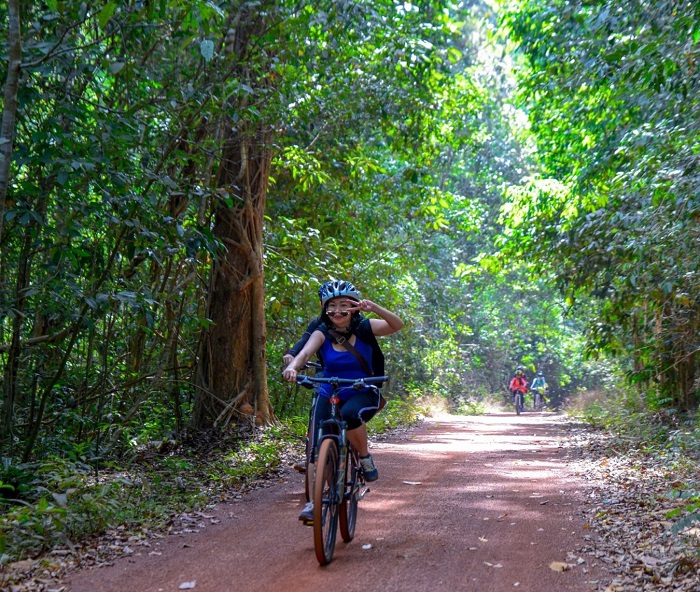 5) Watch the sunrise and sunset
Whether you travel to Tri An Lake at any time, you always have to admire the enchanting beauty of this place.
However, there are two times of the day that you should not miss: sunrise and sunset. These are also two ideal moments for you to take beautiful, glittering artistic photos.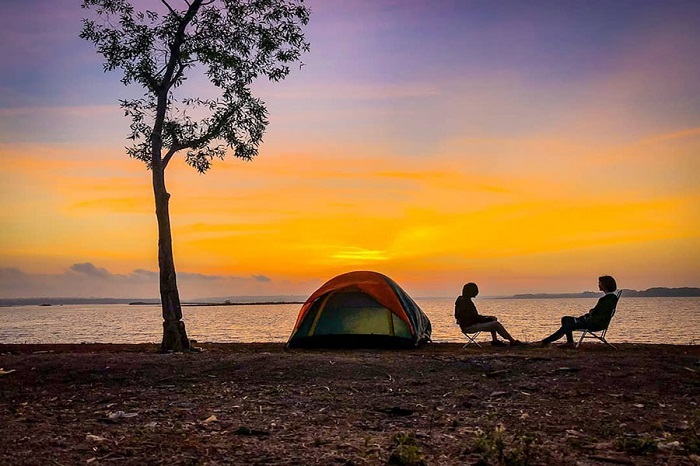 If you are foreigners and living and working in Dong Nai province, or the first time visit this province, we hope that you can find some of interesting place to relax.
Enjoying peaceful moments at Tri An Lake Dong Nai province would be an excellent choice
If you find this article useful, you can save and share with your friends. And do not forget to connect with us on Facebook page: Vietnam Travel Notes
More popular destinations of Vietnam can be found at section: Vietnam Travel Notes