Today, we will accompany a 9x girl named Ngan Bella to explore some of the popular destinations of Hue City. Explore Hue City would be a great time for you to understand Vietnamese history.
Ngan Bella is a lover of photography and traveling, exploring the beautiful landscapes of the country, trying delicious food. Recently she had the opportunity to choose Hue tour and want to review Hue tourism for young people who are interested in this interesting place.
The best time to travel to Hue
Hue owns a very typical weather with 2 distinct seasons: the rainy season from September to the end of January next year and the dry season from February to the end of August. Especially in April to June is the peak of the heat. most of the year.
Each season will have its own beauty, but most tourists who review Hue tourism share that people should come in the dry season when it is sunny, warm, and convenient for traveling by public transport.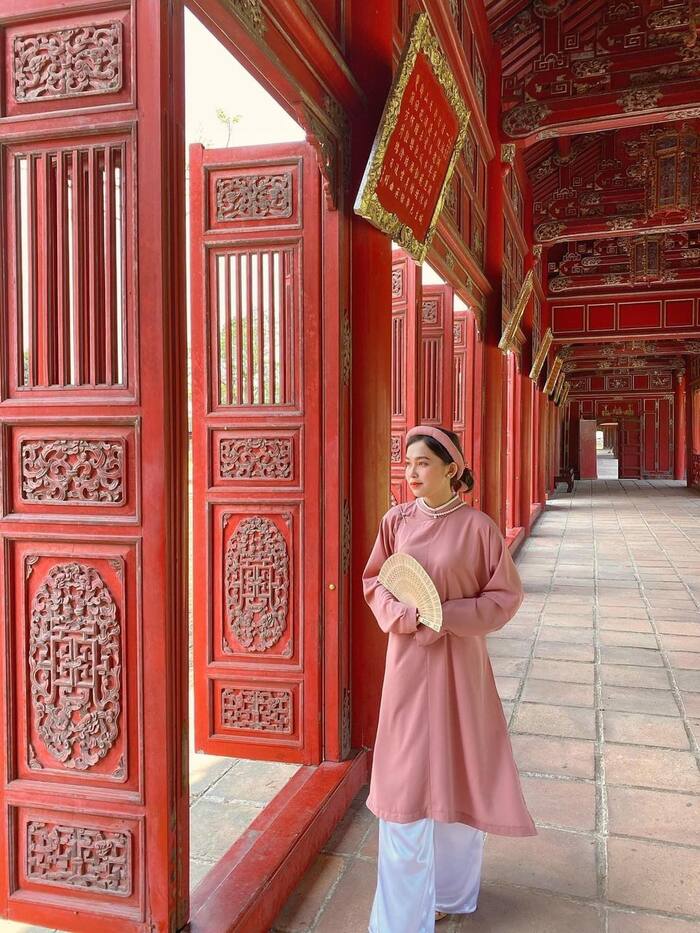 Means of transportation in Hue
An advantage for tourists' trip is that the attractions of the ancient town are located close to each other. Therefore, people will not have to wonder when not knowing where to go in Hue.
Besides, you can rent motorbikes at motels or shops with costs ranging from 100,000 – 200,000 VND/day.
In addition, to fully enjoy the scenery here, cyclo is a perfect choice that many young travel reviewers share, this vehicle will help you sip the ancient, peaceful aftertaste with a low price. The price is only from 40,000 – 70,000 VND / trip.
According to Ngan Bella, During the day, traveling in Hue, you will feel that every movement is very gentle, slow and somewhat contemplative.
But at night when the street lights up, here is for you to feel super crowded and leave an impression for anyone who comes by.
Ngan Bella shared: "In the evening, you can go for a walk on Truong Tien Bridge, on the banks of the Huong River or watch Ky Dai light up… very crowded and bustling."
The most popular destinations that you should explore when in Hue City
1) Hue Citadel
This is the first place you must explore when coming to Hue. Hue Citadel is the most mentioned place in the reviews of going to Hue.
This place has been the capital of the Nguyen Dynasty for more than 143 years and is recognized by UNESCO as a World Cultural Heritage. The Citadel is 520 hectares wide, including 2 parts: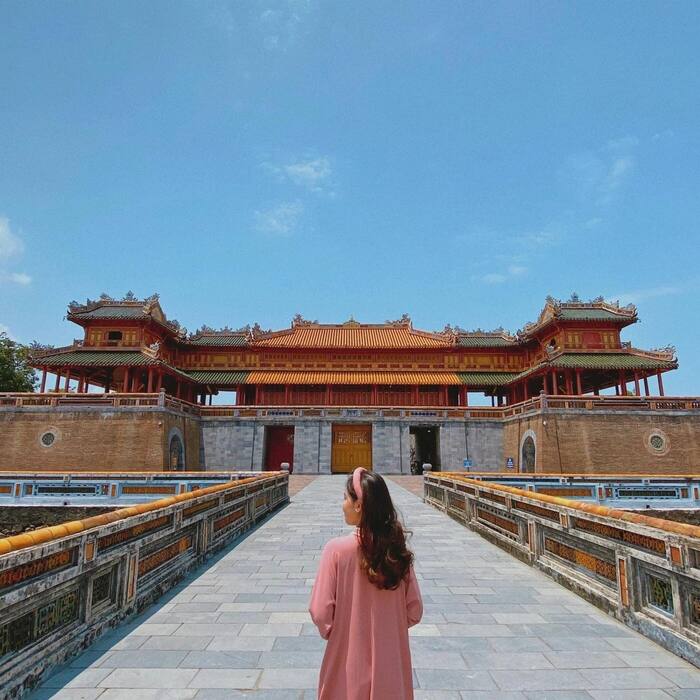 Imperial Citadel – the place where the king lives and works with his family
Imperial City – the place where officials and commoners live.
"When you come here, you will have the opportunity to visit important historical sites such as Ngo Mon, Thai Hoa Palace, Long An Palace, Quoc Tu Giam … and transform into the characters of kings, queens, princesses. in the old days when renting clothes to try on." – She shared
2) Thien Mu Pagoda
During her trip to Hue, Ngan did not forget to mention the location of Thien Mu pagoda. She shared: "Besides Hue Citadel, another place you should not miss is Thien Mu Pagoda, the most sacred place in the ancient capital.
The temple is located on the top of Ha Khe hill, right on Kinh Long street, only about 5km from Hue city center, very easy to move."
"The ancient temple with ancient architecture has a contemplative beauty, reflecting on the poetic Huong Giang river, creating a charming picture of nature. Therefore, I would like to mention the pagoda in my Hue travel review story. "- she shared.
3) Tomb of Minh Mang and Tu Duc
According to many people's Hue travel reviews, there are also many mausoleums of the kings of the Nguyen Dynasty.
At present, there are about 7 tombs here, each site has its own architectural features bearing the personality, attitude of governing the country and the contribution of that king to the nation's history.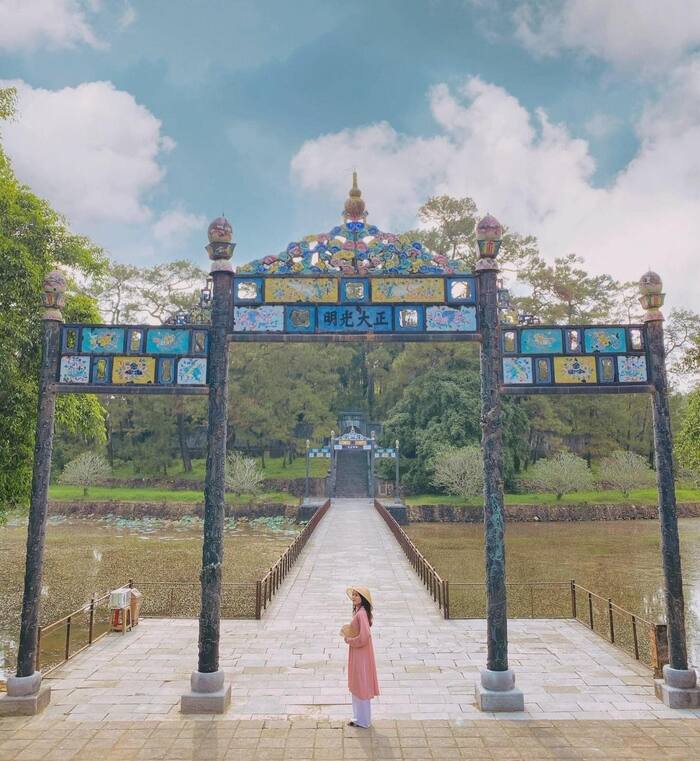 "In which, I personally think there are two most beautiful mausoleums with exquisitely carved architectural features, in harmony with nature, Minh Mang and Tu Duc tombs that you should not miss." – Ngan Bella shared.
The entrance fee to these mausoleums is about 100,000 VND/person, then you can freely explore, visit and take photos.
Ngan Bella reviews Hue: "At Minh Mang mausoleum, every corner is beautiful and you can shoot to capture the moment.
And when coming to the poetic tomb of King Tu Duc, don't miss the very interesting fish feeding screen."
4) Thuy Xuan incense village impressive destination
If you want to go to Hue but don't know where to go, visit Thuy Xuan incense village.
"On the way from the city center to Tu Duc Tomb, you will encounter many colorful incense makers of Thuy Xuan incense village.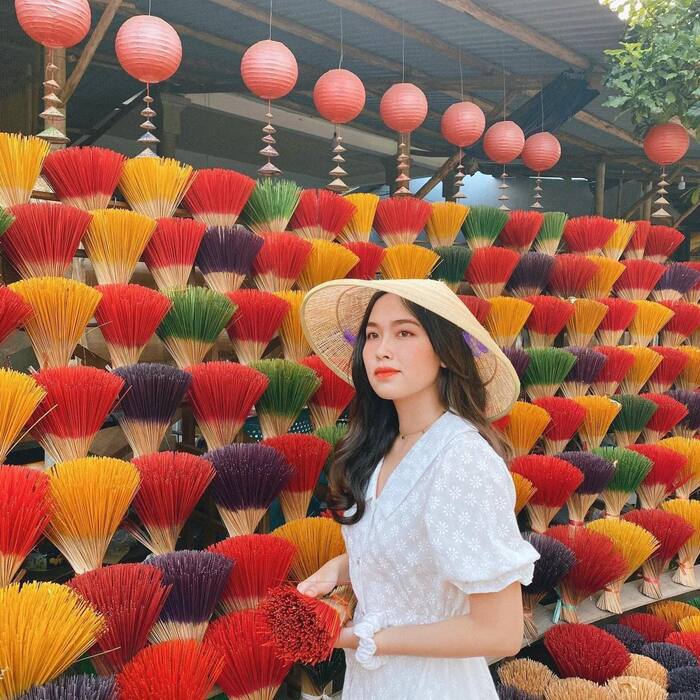 When taking photos, remember to buy some items to support the locals as a photo shoot fee." – Ngan revealed more.
Enjoy the local food
Some typical delicious dishes such as: Me Keo beef noodle soup, Me Hanh sour shrimp roll cake, O Be vermicelli noodles, vermicelli with vinegar nuoc on Chi Lang street, Huyen Anh grilled meat wet cake, O Tho bread, Roast pork tea Ngoc Hien,…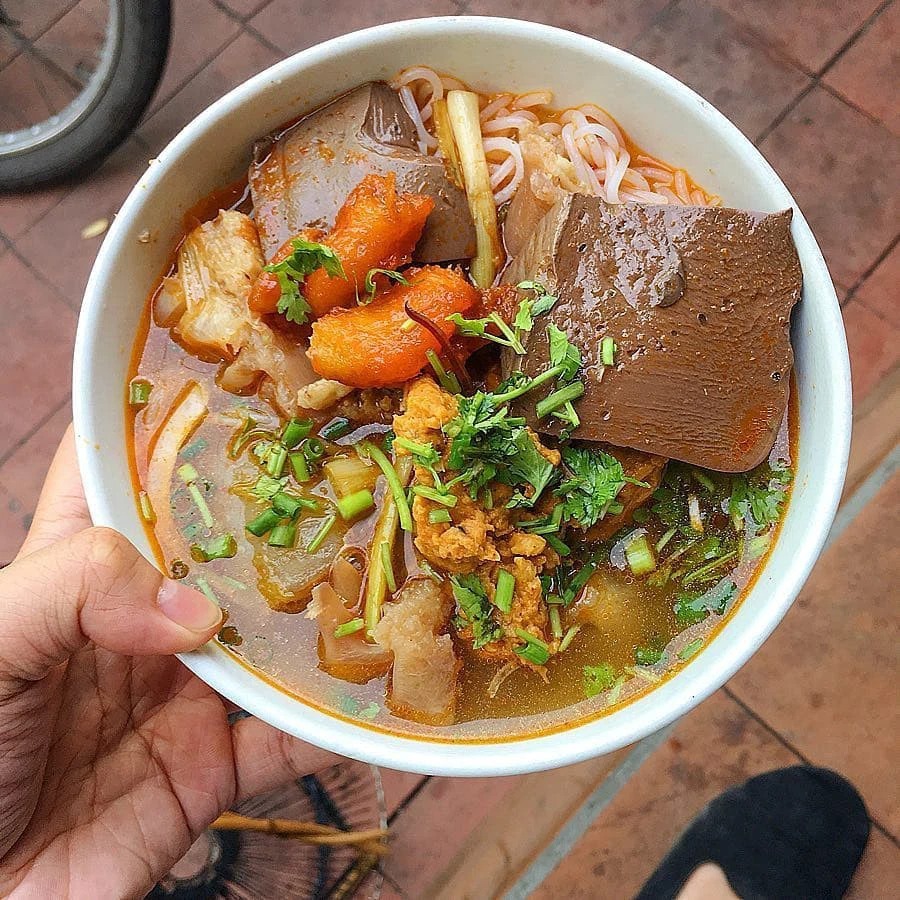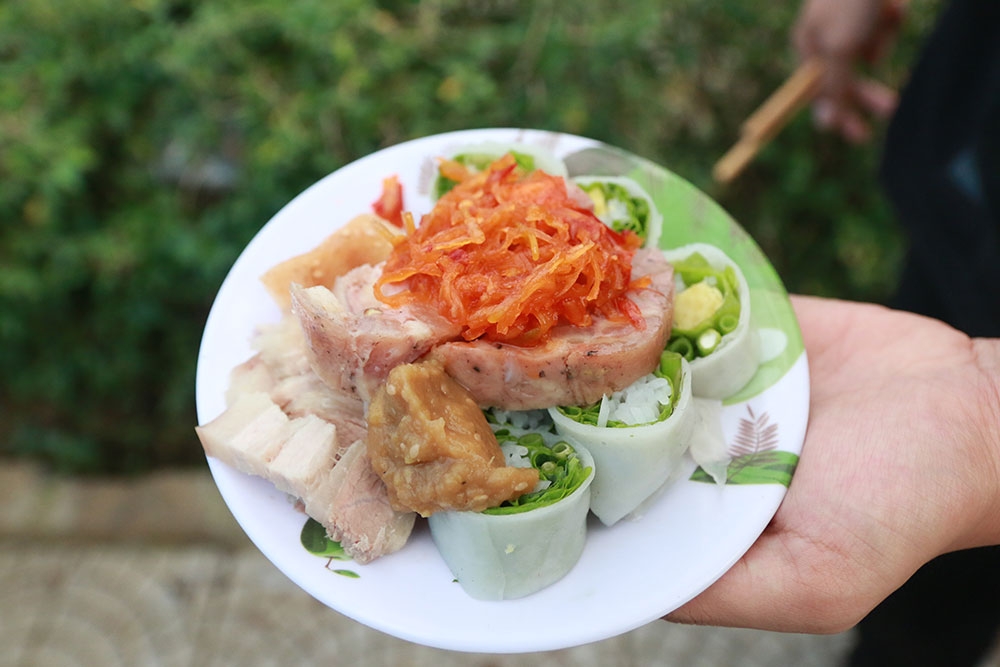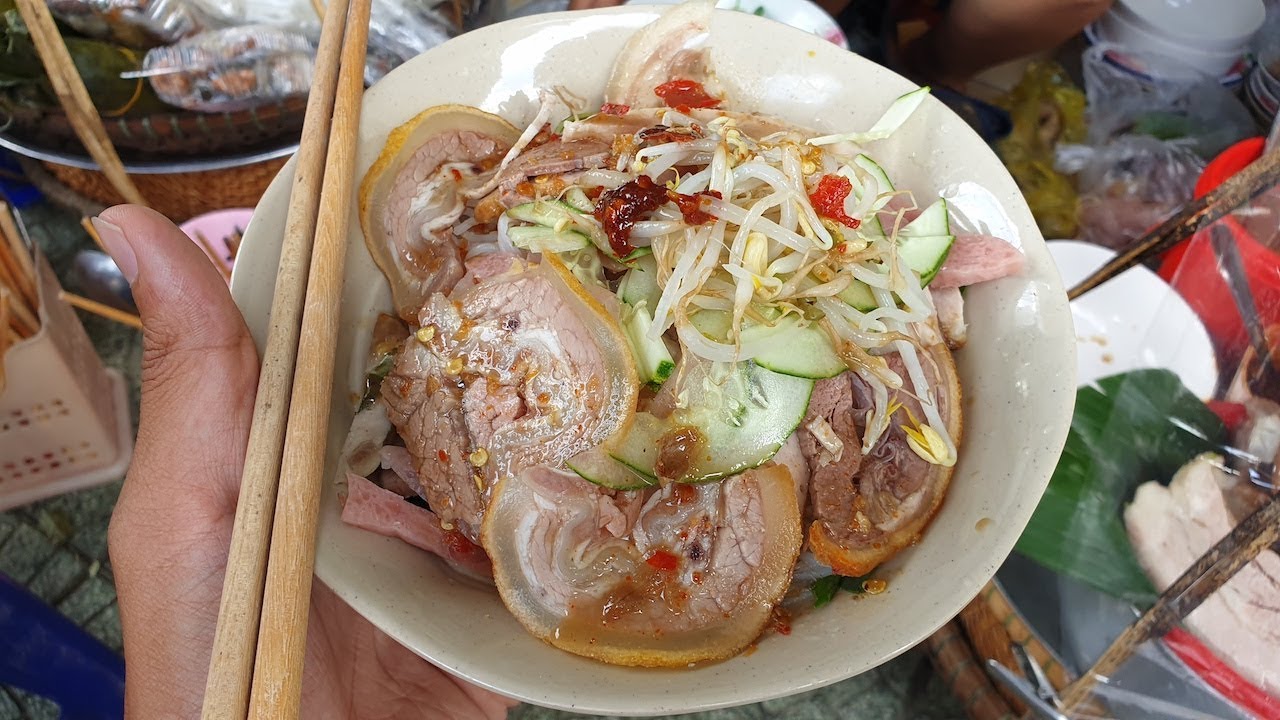 So Ngan Bella has just reviewed Hue tourism for us, a great interesting destination, isn't it?
If you are wondering whether to go to Hue next vacation, then after reading this article, you will have made your own decision.
Wish you have a meaningful trip, happy and many beautiful memories.
If you find this article useful, you can save and share with your friends. And do not forget to connect with us on Facebook page: Vietnam Travel Notes
More popular destinations of Vietnam can be found at Vietnam Travel Notes