Ha Long Bay – one of the world natural heritages recognized by UNESCO is always considered the most attractive tourist destination in the country. Coming to Ha Long, you will be immersed in the poetic, lyrical natural scenery and have fun at the large amusement parks. To make your trip more complete, this article will share extremely useful Ha Long Bay travel experiences that you should keep in your back pocket.
A brief introduction about Ha Long Bay
Ha Long is a small bay located on the west coast of the Gulf of Tonkin, in Quang Ninh province, about 180 km east of the center of Hanoi.
It owns a spectacular natural landscape, created by more than 1600 large and small islands and a very special emerald green water.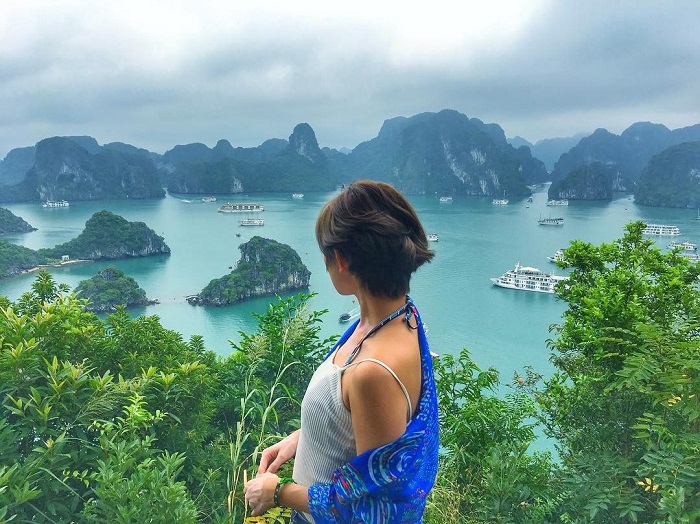 According to scientists, the limestone mountains in Ha Long Bay were formed millions of years ago.
Over time, the place has been weathered, so many caves have been formed, surprising anyone who comes here.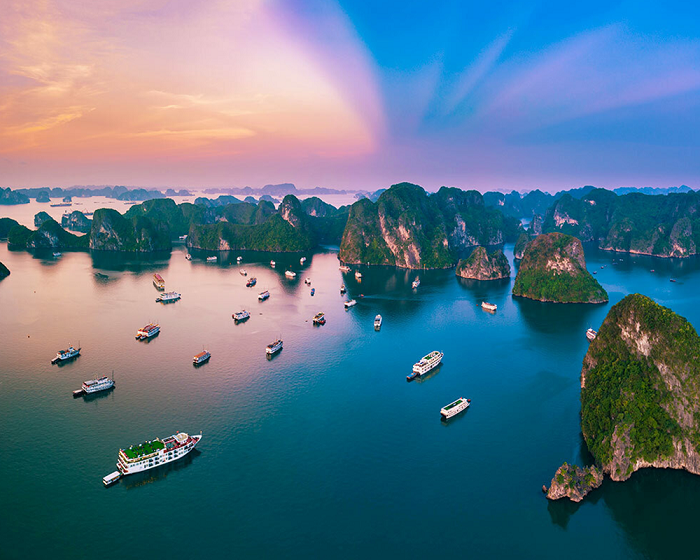 Ha Long Bay travel experience: What time of year should you go?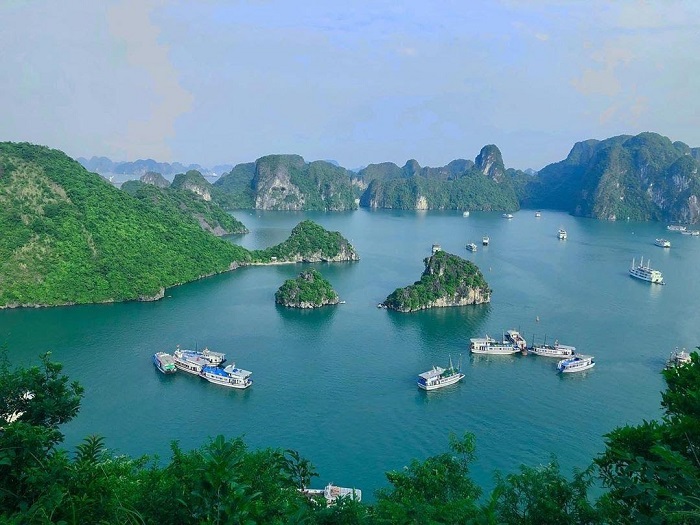 According to the experience of going to Ha Long, below are some of the most ideal times for you to do your Ha Long tour.
The period from May to August: This is when the North is in the summer period, the weather in Ha Long is very hot, so it is quite ideal for fun activities, swimming. However, according to Ha Long travel experiences, if you go at this time, you need to pay attention to monitoring weather forecast information to avoid days with storms or tropical depressions.
April 30 – May 1: The Ha Long Carnaval Festival usually takes place on the occasion of April 30 every year, attracting a huge number of tourists from many different countries around the world. Traveling to Ha Long and on this occasion, you will have the opportunity to immerse yourself in the bustling festival atmosphere and experience many unique fun and entertainment activities.
Time after December: If you don't like crowded and noisy people, you should go to Ha Long after December. However, because it is winter, it will not be suitable for water activities. .
How to get to Ha Long Bay?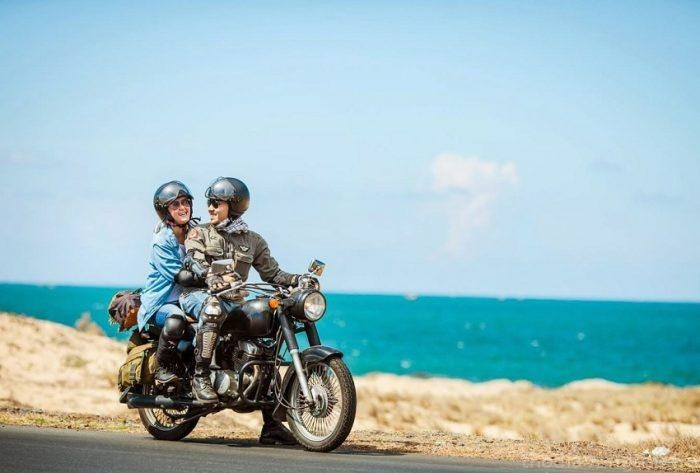 By bus
Bus is always one of the vehicles chosen by many people when they have a need to move from Hanoi to Ha Long.
At My Dinh, Giap Bat or Luong Yen bus stations, there are always many bus trips running Hanoi – Ha Long route every day.
The distance to travel will take about 3-4 hours, with ticket prices from 100,000vnd to 200,000vnd.
Some reputable car companies you can choose from such as: Phuc Xuyen, Hoang Long, Kumho Viet Thanh, Kalong, …
Go by train
Traveling to Ha Long by train is also an interesting experience that you should try if you have the opportunity.
The Halong Express train will depart from Gia Lam station to Ha Long with fares ranging from 120,000vnd to 350,000vnd.
Go by motobike
For young people who love to experience and explore, traveling to Ha Long by motorbike is always a great choice.
If you travel by motorbike, you can choose one of the following two routes:
Route 1: Starting from the center of Hanoi capital, you move along road 5, arrive at Sai Dong junction in Bac Ninh, then continue to follow route 18 through Pha Lai, Dong Trieu, Uong Bi and Ha Long. Total distance is about 160 km.
Route 2: From the center of Hanoi, move in the direction to Noi Bai airport, to Bac Ninh, then continue to follow Highway 18 to Ha Long.
7 Famous tourist attractions in Ha Long you should not miss out
1) Bai Chay Beach
Traveling to Ha Long in the summer is definitely not to be missed the opportunity to have fun and swim here, right?
Bai Chay beach has a length of more than 900 meters, although it is an artificial beach, but still possesses a peaceful and beautiful natural scenery.
Every day, this beach welcomes a huge number of tourists. Here, you can not only enjoy a dip in the cool sea water but also have the opportunity to experience a lot of interesting activities and entertainment.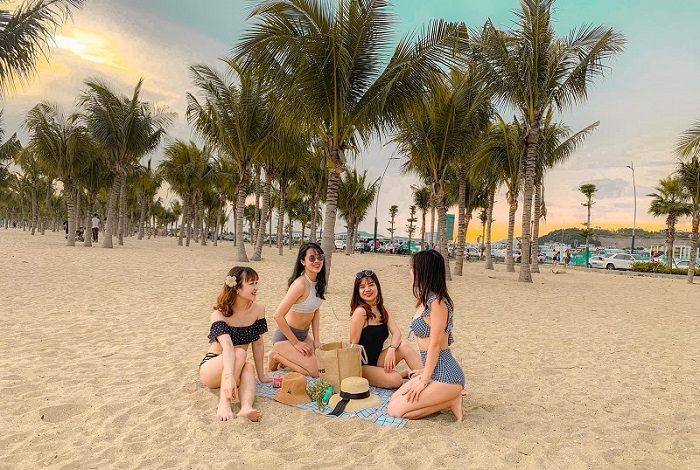 2) Sunworld Ha Long Complex Park
One of the most famous tourist attractions in Ha Long that you should not miss is Sunworld Halong Complex.
Located on an extremely large land of up to 214 hectares, this is a complex of entertainment and entertainment on a world-class scale.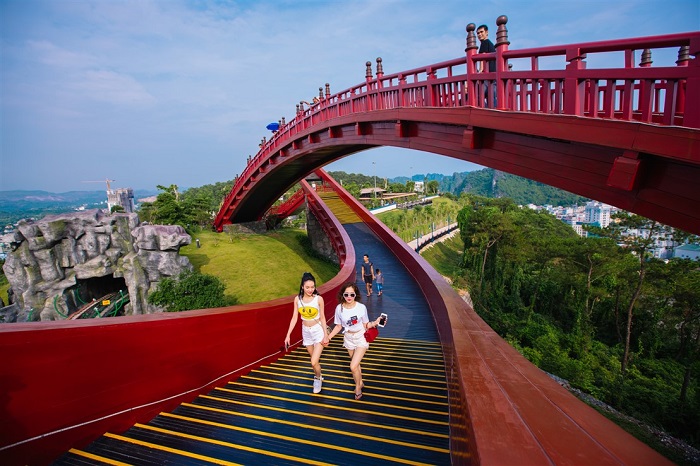 3) Bai Chay Old Town
According to Ha Long travel experiences, Bai Chay old town is also considered as one of the most attractive destinations you should explore.
This place is full of cafes, bars, outdoor dining space, promising to bring you unforgettable experiences in the upcoming Ha Long tour.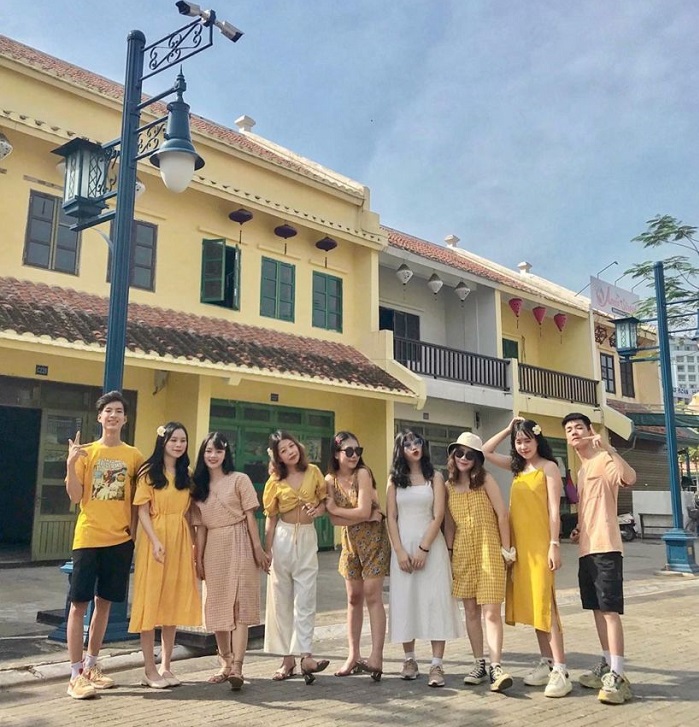 4) Quang Ninh Museum
Talking about the most famous check-in places in Ha Long, it is definitely impossible not to mention Quang Ninh Museum.
This is a very unique architecture built based on the idea of ​​coal blocks, an invaluable resource that nature has bestowed on the land of Quang Ninh.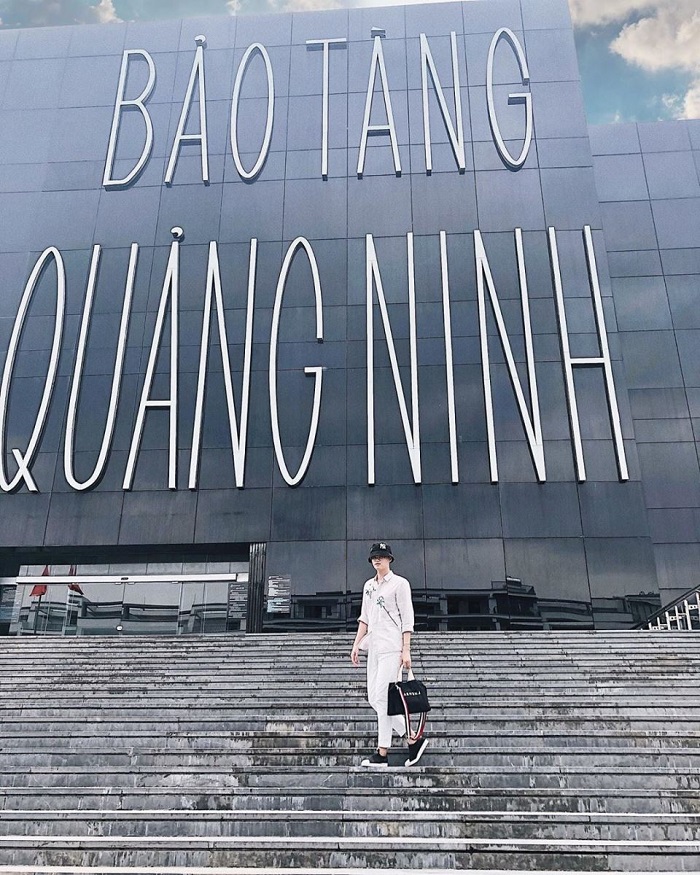 5) Tuan Chau Island
Tuan Chau is an island in Ha Long city, located about 2 km from the mainland. Since many years ago, Tuan Chau Island has been a resort for high-ranking officials.
Today, this place has been built into an easy resort and entertainment center of Quang Ninh province. Coming to Tuan Chau Island, you will enjoy the unique animal circus performances, have fun in the modern water park and experience many interesting entertainment activities.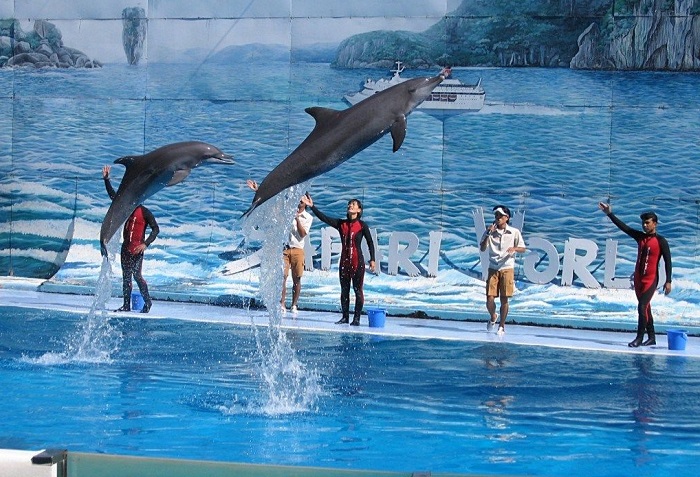 6) The system of beautiful caves
Ha Long has been gifted with many caves by nature with splendid and mysterious beauty. One of the most famous caves in Ha Long that you should explore is Sung Sot cave.
The cave is located on Bo Hon island. True to the name of the cave, when visiting this place, you will inevitably be surprised when you can see with your own eyes the beautiful and rare limestone stalactites.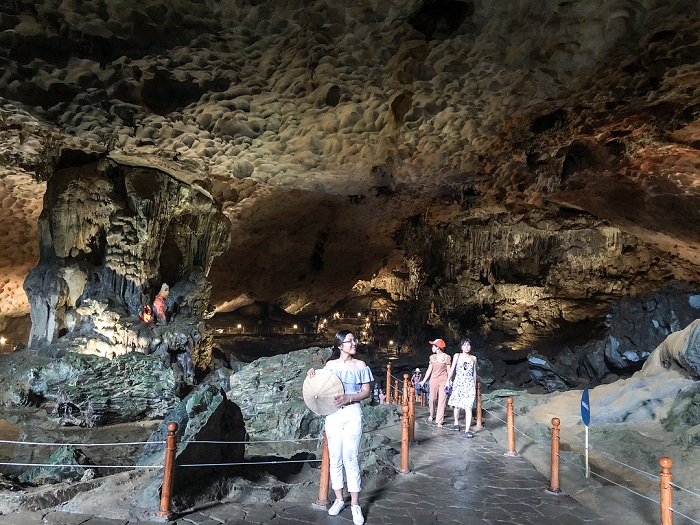 In addition to Sung Sot cave, Ha Long has many other beautiful caves for you to explore such as: Dau Go cave, Thien Cung cave, Thien Canh Son cave, …
7) Cua Van fishing village
Cua Van fishing village is also a famous tourist destination in Ha Long attracting a lot of tourists to visit every day. This is an ancient fishing village with a history of hundreds of years, originating from Giang Vong fishing village located right on the shores of Ha Long Bay.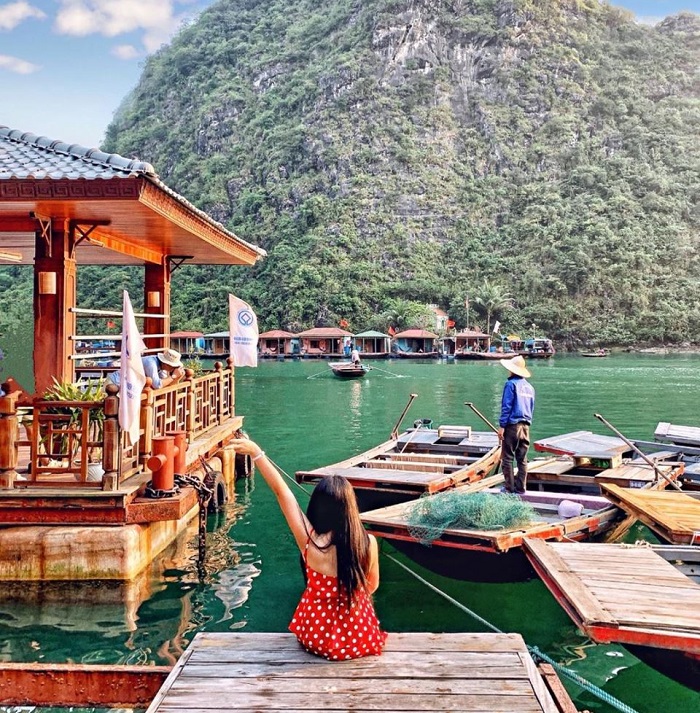 Visiting Cua Van fishing village, you will be immersed in a peaceful, wild and strangely charming space.
In particular, you also have the opportunity to explore the rustic and simple life of the fishing village people and enjoy extremely fresh seafood dishes.
Enjoy the local cuisine in Ha Long Bay
1) Ha Long squid cake
One of the most famous Ha Long specialties is grilled squid. This is considered as the "food monument" of Ha Long.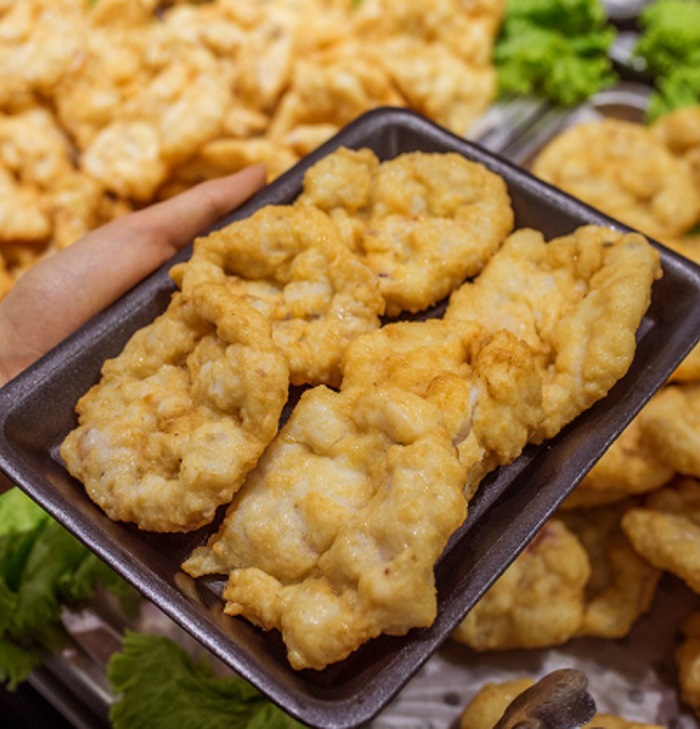 2) Sa Sung Ha Long
Sa Sung, also known as sea worm, is a rare and expensive seafood. Sa Sung often live in the waters of Quan Lan – Minh Chau. From the meat, people can process it into many different dishes such as grilled, deep-fried, fried sweet and sour or even eaten raw with mustard.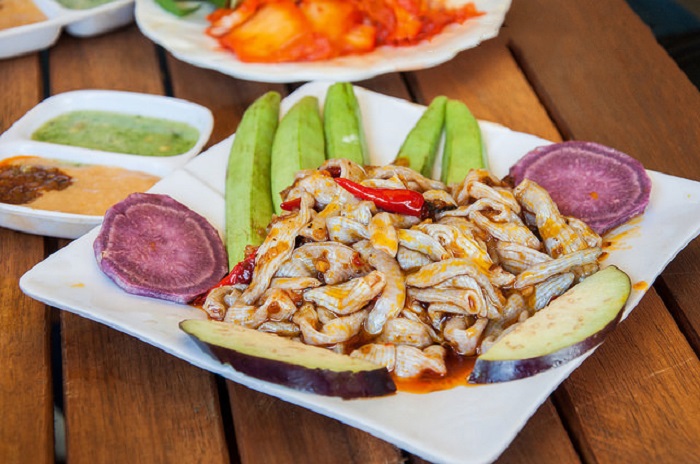 3) Gat Gu cake
Gat Gu cake is a very rustic and simple Ha Long dish, but it is loved by many people. Gat Gu cake is made quite similar to banh cuon, but softer and more chewy.
When enjoying nodding cake, it is indispensable to have a bowl of sweet and sour dipping sauce, add some fragrant fried onions and minced meat.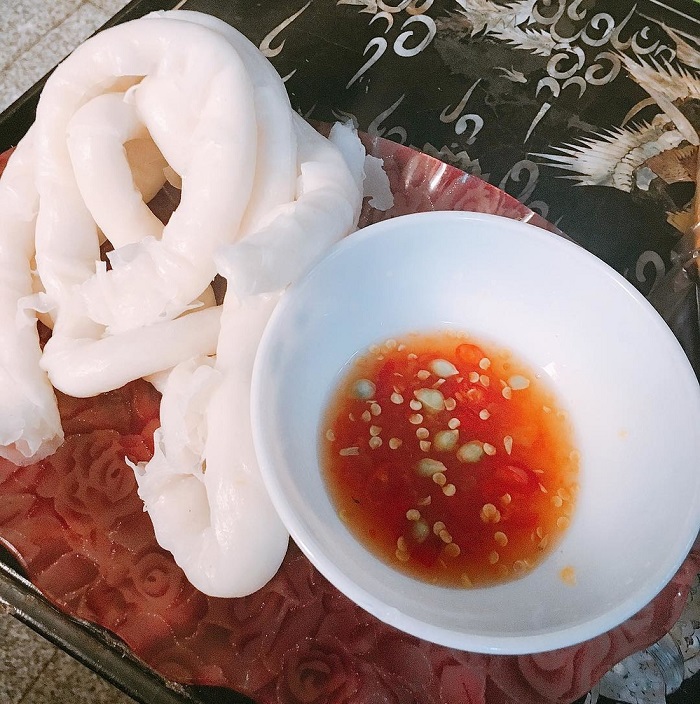 4) Be Be Noddles
Traveling to Ha Long without enjoying vermicelli is extremely regrettable. This is a popular dish found in many regions, but when you try Ha Long's Be Be Noddles, you will feel a completely different taste.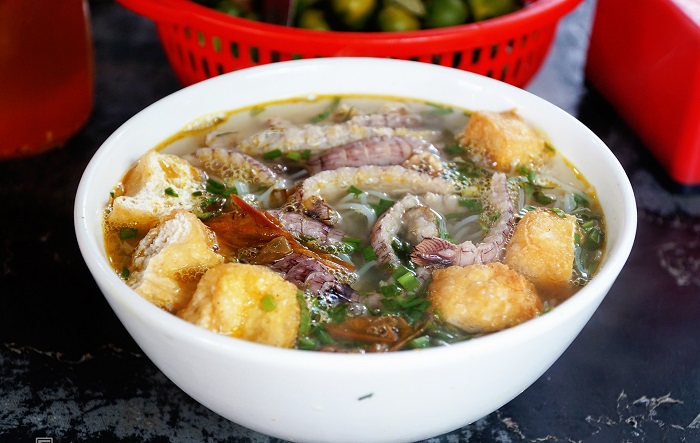 What to buy in Ha Long Bay as a gift?
1) Dried octopus
Dried squid is a great suggestion for you. Thanks to the unique features of topography and geomorphology, the sea in Ha Long has higher salinity than other areas.
That's why the squid here is also bigger, thicker and has an extremely delicious flavor. Traveling to Ha Long, you can not only enjoy hot fresh squid but also buy dried squid as a gift.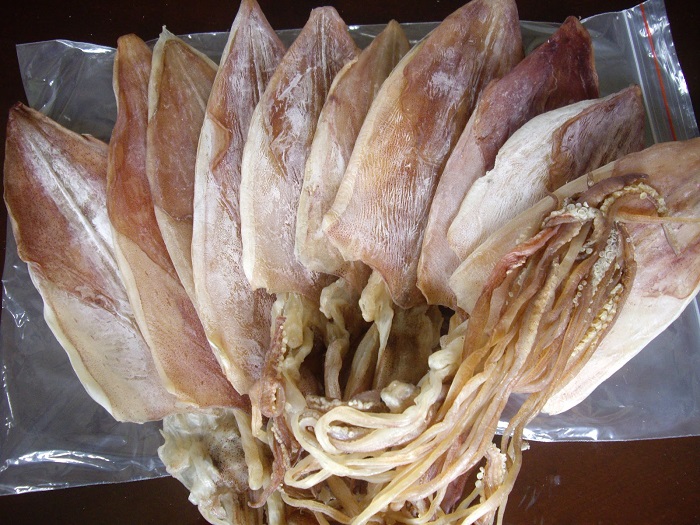 2) Yen Tu Apricot wine
One of the specialties Ha Long buys as a very famous gift is Yen Tu apricot wine. This is a wine distilled by hand, without using any chemicals.
When enjoying Yen Tu apricot wine, you will feel the strong aroma, mixed with the sweet and sour taste of wild apricots, creating a wonderful new drink.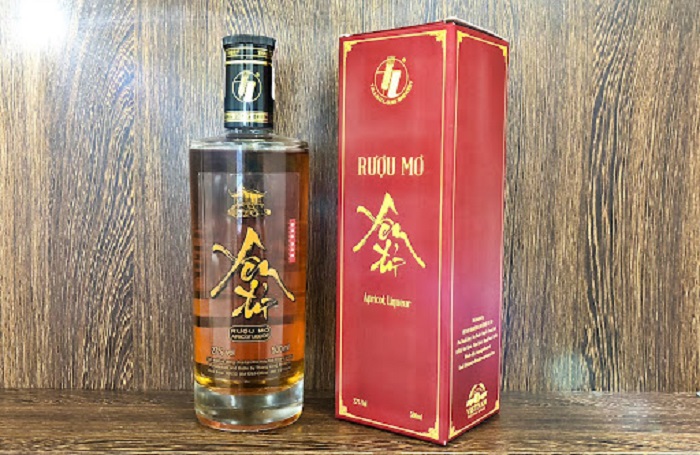 3) Ha Long shrimp paste
In Ha Long, there is an extremely delicious specialty that is rarely found anywhere else, which is shrimp paste.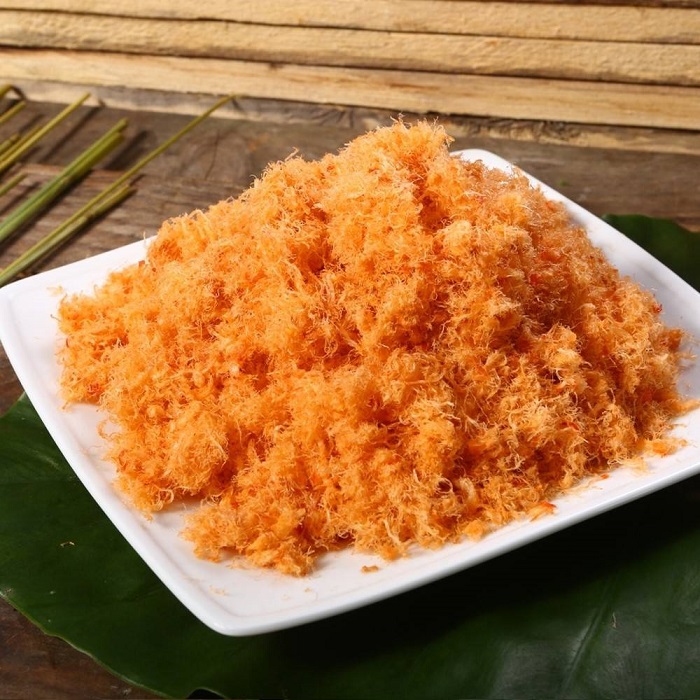 Short video of Ha Long Bay
---
Above are some of information Ha Long Bay Travel Experiences for foreigners to visit Vietnam for the first time. Before visiting Vietnam, this information could help you know more about Vietnam. Enjoy your vacation and welcome to Vietnam!
If you find this article useful, you can save and share with your friends. And do not forget to connect with us on Facebook page: Vietnam Travel Notes
More popular destinations of Vietnam can be found at Vietnam Travel Notes