Ho Chi Minh City Museum of Fine Arts is one of the destinations rich in cultural and historical values that are extremely impressive in the midst of bustling Saigon.
Saigon is the old name of Ho Chi Minh City
This address is still famous as the most attractive check-in coordinate, attracting a lot of tourists from all over the world to visit and learn.
About the museum
The Museum of Fine Arts is one of the places to store historical and cultural values of the city. Next to famous names such as Notre Dame Cathedral, Ben Thanh Market … and is now being developed by the city as an attractive tourist coordinate for tourists to visit every day.
About the history of formation
Previously, Ho Chi Minh City Museum of Fine Arts was a luxurious villa located in an area of ​​up to 3,514 square meters designed by French architect Rivera in 1929 and completed after 5 years.
The beautiful architectural product above was owned by Chinese-born businessman Hua Bon Hoa – a person famous for his fortune, including other famous works such as Tu Du hospital, Majestic hotel, emergency center. Saigon…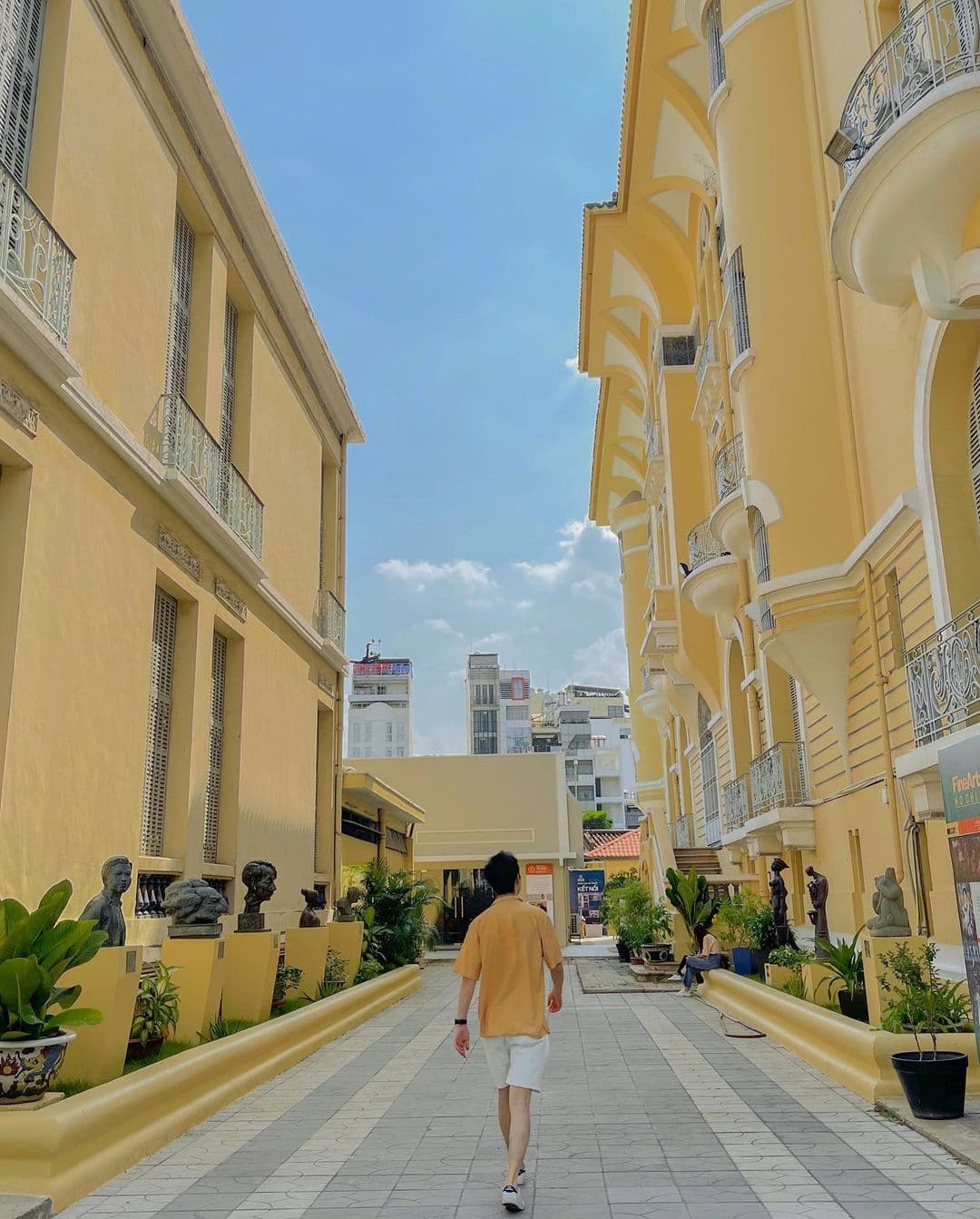 In 1987, the villa was renovated as an archive museum, but it was not until 1992 that this work was ready to go into operation and this place has become one of the major art venues in Vietnam when store a large number of paintings, sculptures or antiquities with historical and cultural value of Vietnam.
About architectural beauty
Ho Chi Minh City Museum of Fine Arts is an architectural work representing the beauty of Art-deco design in harmony between Asian and European cultures.
This is clearly shown in the impressive yellow color that covers the 3-storey building and the roof is covered with red yin and yang tiles and the roof rim is glazed with extremely delicate green border.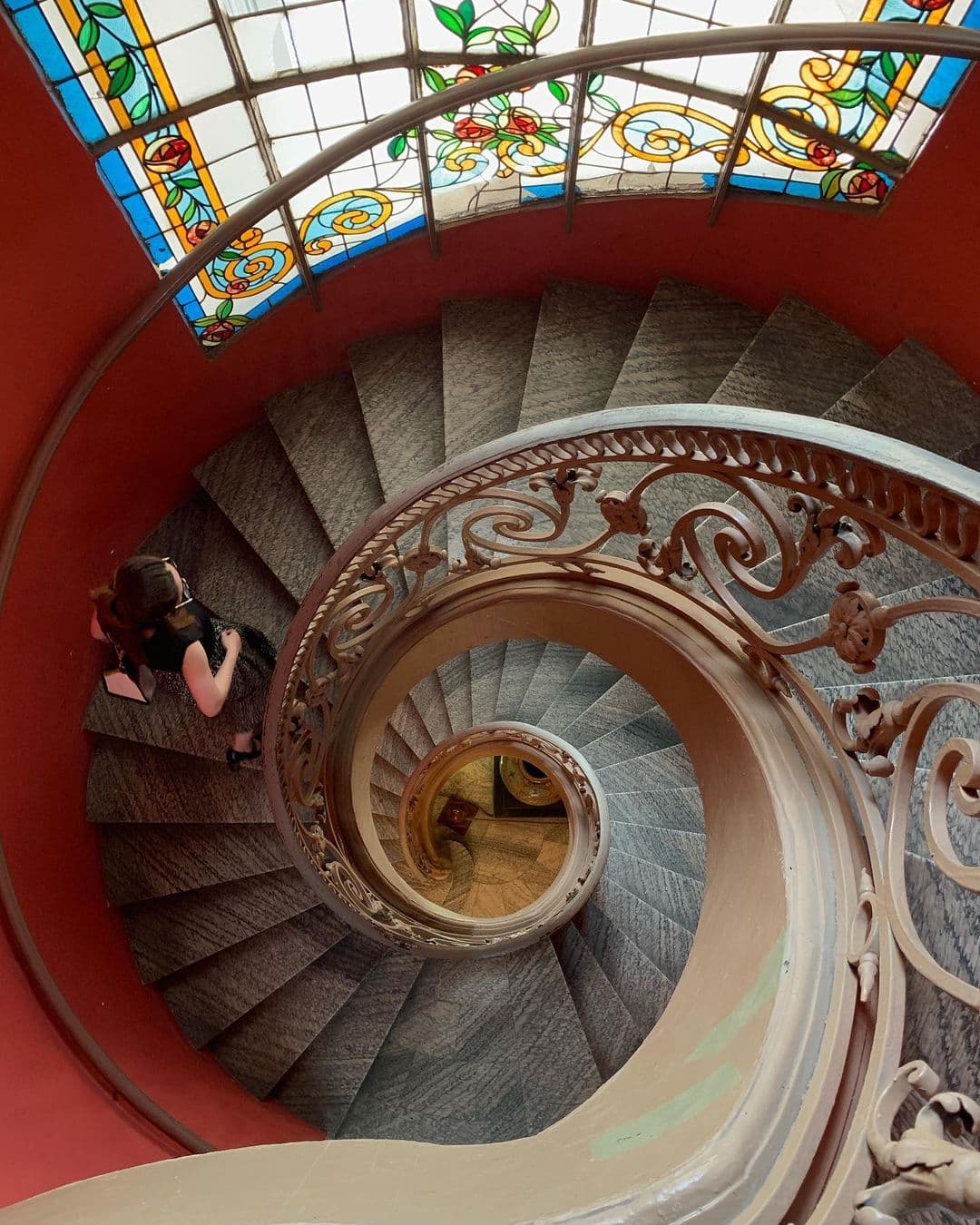 This gives the museum a space that is both classic and unique.
The location of the windows is designed with stained glass with patterns that make many people think of contemporary European architecture combined with a very unique traditional cement tile pattern, and the stairs are unique. marble tile to create an interesting highlight for the floor.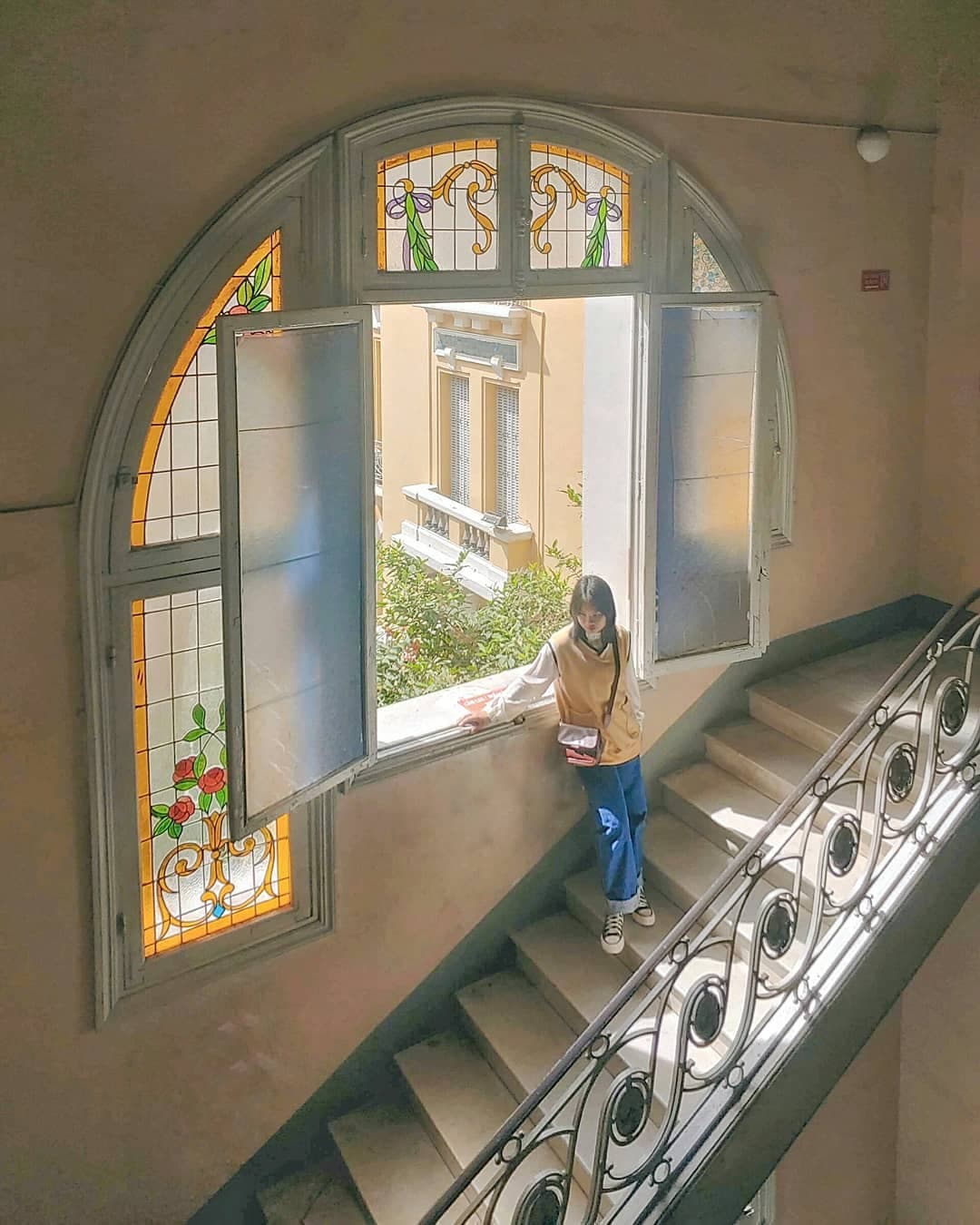 Another interesting thing present at this site is that the elevator system was incorporated into the design of the building and at that time, this impressive thing turned the museum into the first unique building in Saigon owning an elevator.
The location of the elevator is also extremely creative when made of wood and decorated, carved inspired by an ancient palanquin in China, which is extremely delicate and beautiful.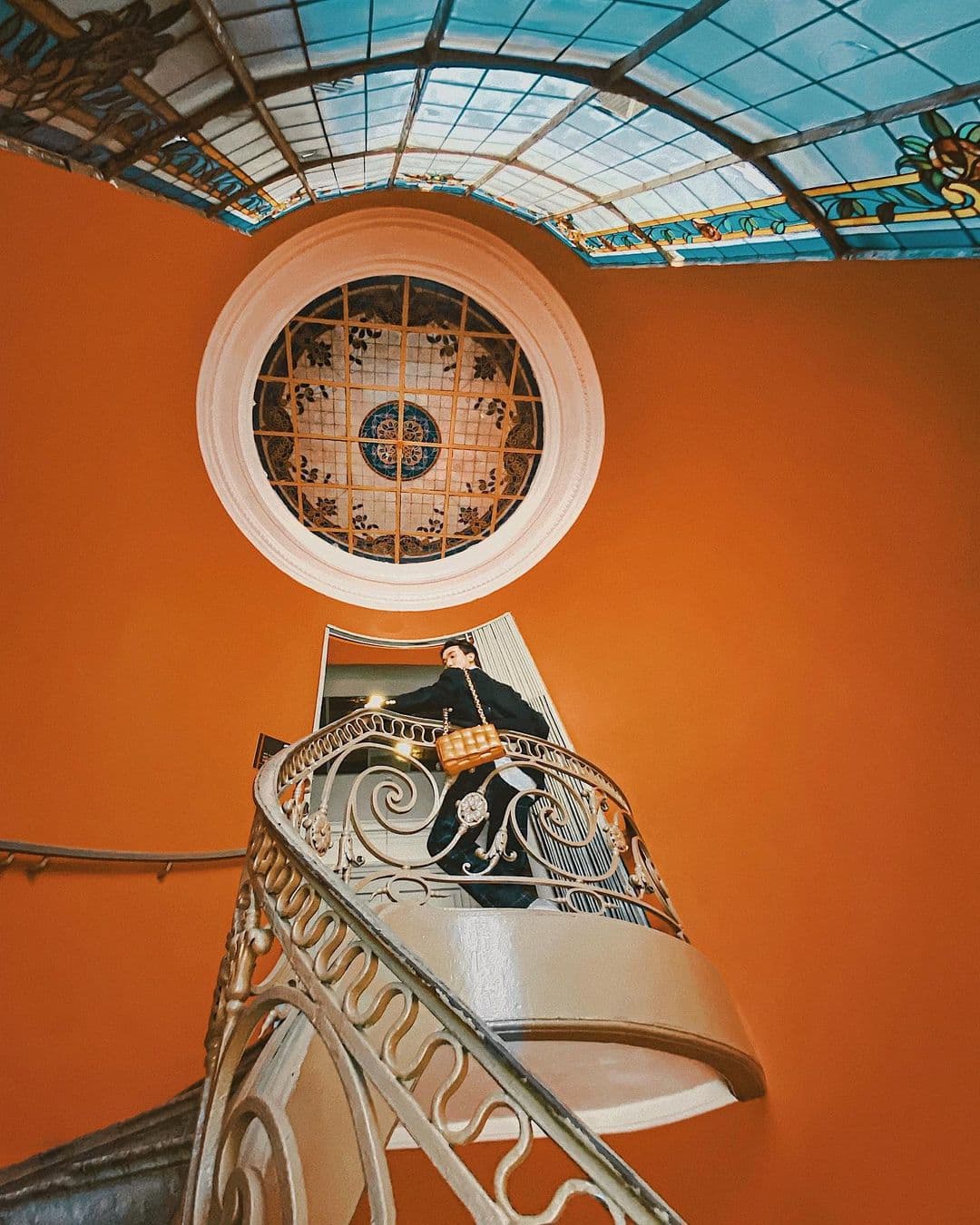 In addition, Ho Chi Minh City Museum of Fine Arts owns many divine balcony corners overlooking the large campus, so you can comfortably admire the unique architecture here as well as cool off after an interesting tour.
What's interesting at Ho Chi Minh City Museum of Fine Arts?
Admire, learn about works of art
Currently, the museum has been extremely scientifically divided into specialized areas so that visitors can comfortably admire fascinating works of art.
Specifically, the first floor is used for exhibitions, painting business and art organizations.
The second floor will display sculptures, contemporary art and the top floor is the place to display ancient and modern art collections as well as works on traditional handicrafts of Vietnam.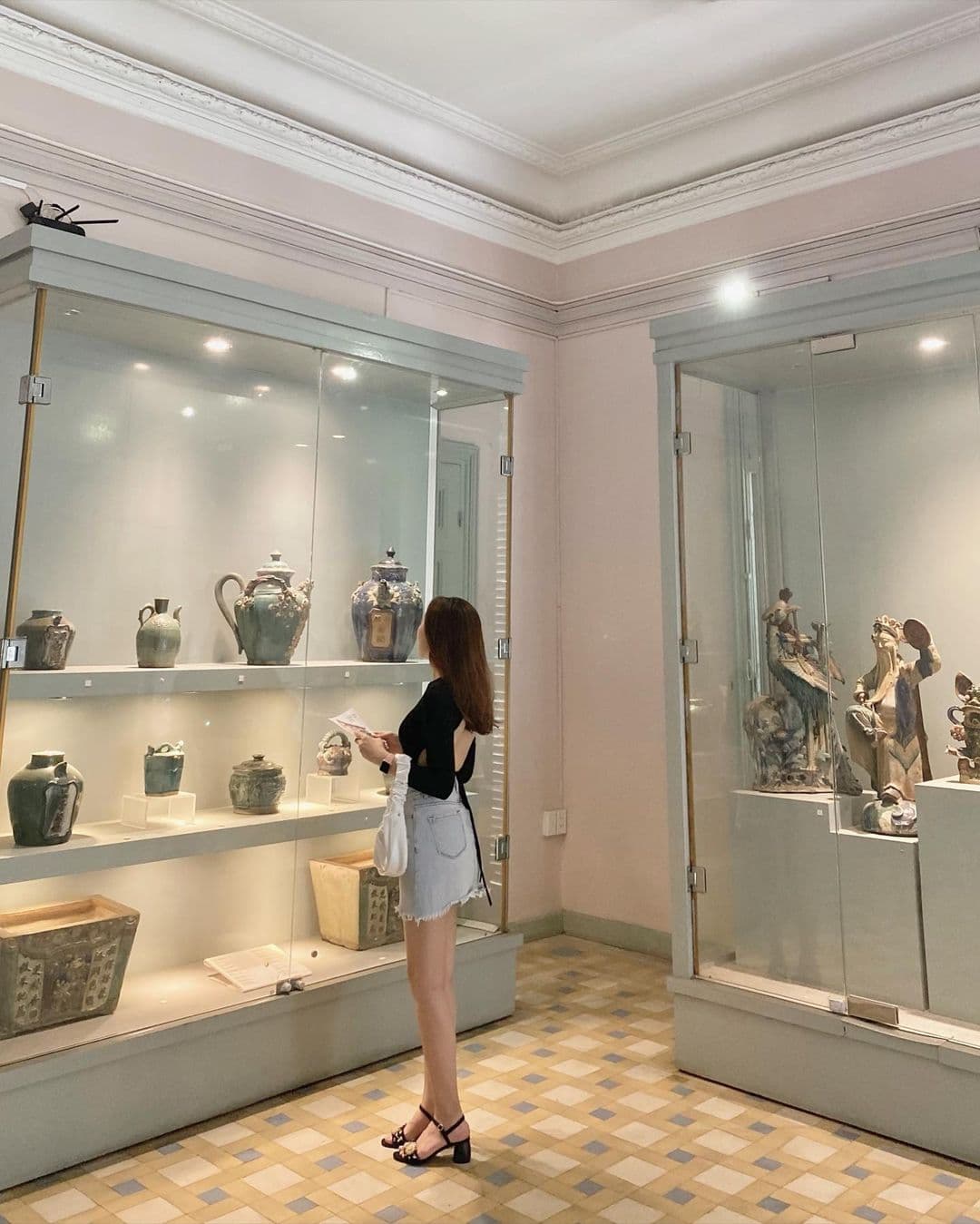 With such a delicate arrangement and display model, surely Ho Chi Minh City Museum of Fine Arts will bring an attractive "visual feast" for visitors who have interests in art works and want to learn more about invaluable historical and cultural values.
At the same time, if you do not have specialized knowledge in the above fields, this place is definitely an ideal place to start exploring and studying the arts.
Information about Ho Chi Minh City Museum of Fine Arts
Address: 97 Pho Duc Bang, Nguyen Thai Binh Ward, District 1, Ho Chi Minh City.
Entrance ticket:
Children: 3,000 VND/person.
Adults: 10,000 VND/person.
This entrance prices may be changed a little bit at the time you visit.
Students, students, military personnel, policy beneficiaries are free or reduced ticket prices depending on each specific case.
If you are looking for a historical and cultural place in the middle of bustling Saigon, Ho Chi Minh City Museum of Fine Arts will certainly bring many new experiences to the souls who are passionate about art as well as the desire to own one. Impressive photos.
If you find this article useful, share with your friends. You can keep updated by following us on Facebook.
Besides, you can read more at the section: Vietnam Travel Notes