If you have heard about Sapa, you might hear about Sapa Jade Hill. To ensure you have full information of this place, we suggest you accompany us through this article: Sapa Jade Hill, we want you to make your holidays more joyful.
Sapa Jade Hill Resort is likened to a fairy paradise in the middle of Sapa. The beautiful architecture, majestic and poetic space and high-class services of Sapa Jade Hill will surely bring you unforgettable experiences in your upcoming Sapa trip.
So where is this resort located? What types of rooms are there? Right now, let's explore with us.
Brief introduction
Sapa Jade Hill Resort & Spa is a 4-star standard resort located right next to Muong Hoa valley, in Lao Chai, Ta Van area, only about 2 km from Sapa town center, Lao Cai.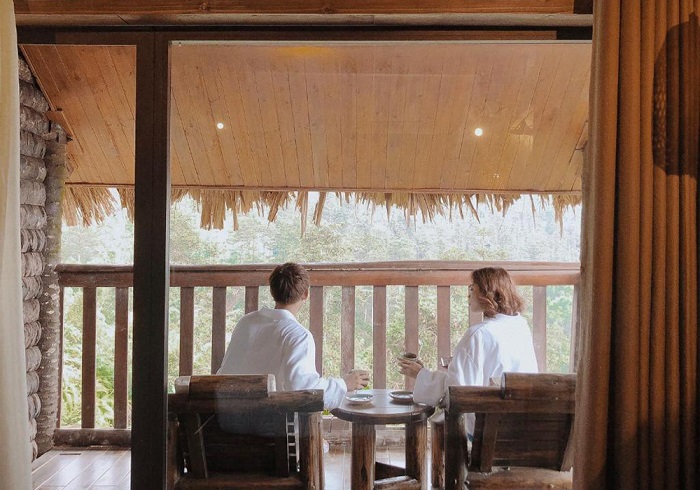 Surrounding the resort is a majestic and poetic mountain scene. The atmosphere here is always fresh and cool, promising to be a great place for you to get away from the hustle and bustle of the city, forget the stress and fatigue of life and enjoy the moments. The ultimate resort.
Amazingly beautiful architectural space
Sapa Jade Hill Resort owns an architectural style that is not too picky, even somewhat simple, but still exudes sophistication and incredible charm.
Most of the items are made of wood, giving visitors a feeling of closeness and coziness, like being in their own home.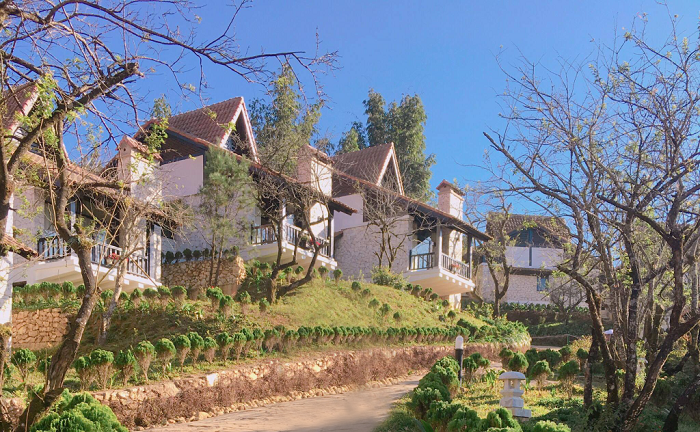 The interior of the rooms is also made from natural materials, with brocade decorations typical of ethnic minorities.
It has many different types of villas with different prices. Basically, each villa has a bedroom, living room, kitchen area, clean bathroom and fully furnished.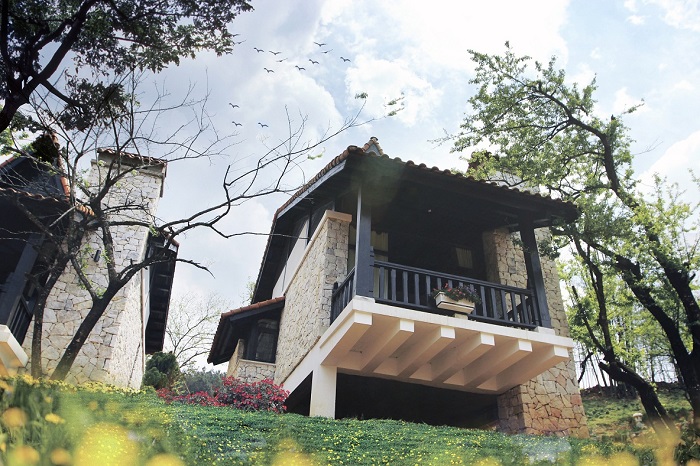 Attentive, dedicated and professional service
As a 4-star resort, the service here is extremely professional and classy. All service staff are native, well-trained, understand the local culture, so it will definitely make you satisfied.
How to get to Sapa Jade Hill
Owning an extremely favorable location, located only about 2km from the center of Sapa town, moving to Jade Hill resort is also relatively easy.
Starting from the New Market or the stone church, you can take a taxi for about 70,000 VND or take a motorbike taxi with the price from 20,000 VND to 30,000 VND to get to the resort.
If you choose to travel by private vehicle, you just need to run along Fansipan street, Violet street to Ta Van village, Lao Chai.
Types of rooms
The prices varies based the room standards, from around 2,000,000 VND up to 8,000,000 VND.
Please check with them at the time you visit for accurate price.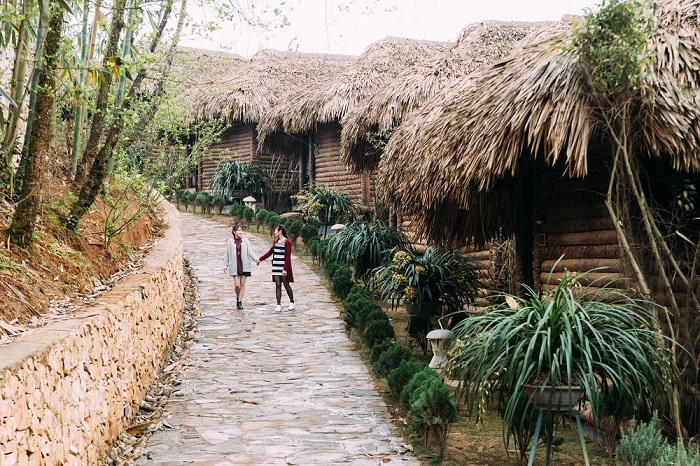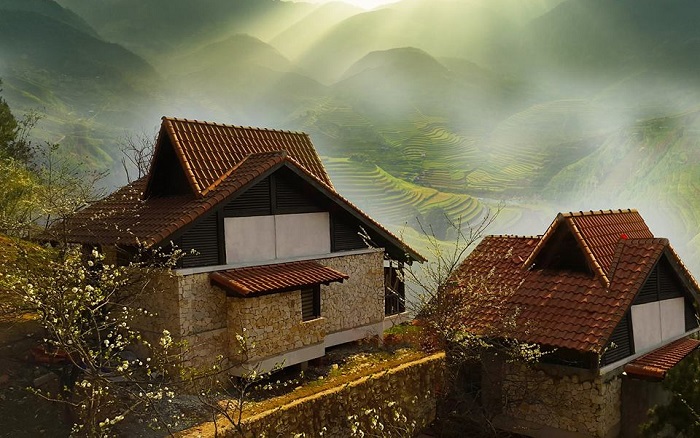 Dining at Jade Hill Resort
Hoj Restaurant inside the resort is a great place for you to enjoy the specialties of Sapa with bold flavors of the Northwest mountains such as: salmon hot pot, grilled sturgeon, man pork, …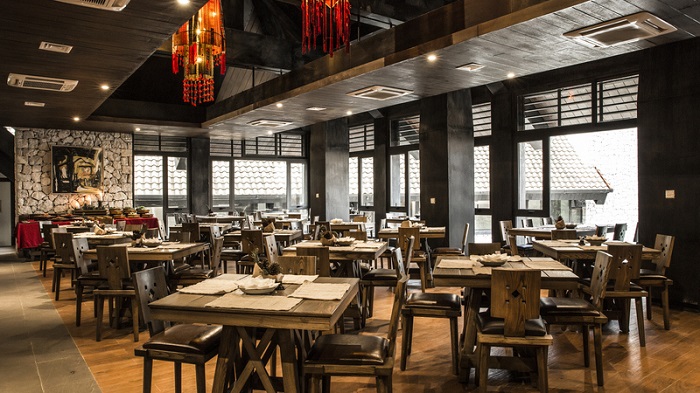 How to book a room at Sapa Jade Hill?
You can visit some of the most popular travel agent like My tour, booking.com, Agoda,..
If you find this article useful, share with your friends. You can keep updated by following us on Facebook.
Besides, you can read more at the section: Vietnam Travel Notes